Spinal Stress Nerve Injury
Spinal stress can affect nerve health. Neuropathy happens when disease or damage is sustained in the nerves that transmit messages from the brain through the spinal cord to the whole body. The source of the damage can be inside the spine, where a herniated disc could be squeezing the nerves, impeding or completely blocking blood circulation until deterioration begins to disease or damage nerve receptors. Removing the pressure from the spine and reversing the stress on the nerves can be done through manual or motorized spinal decompression.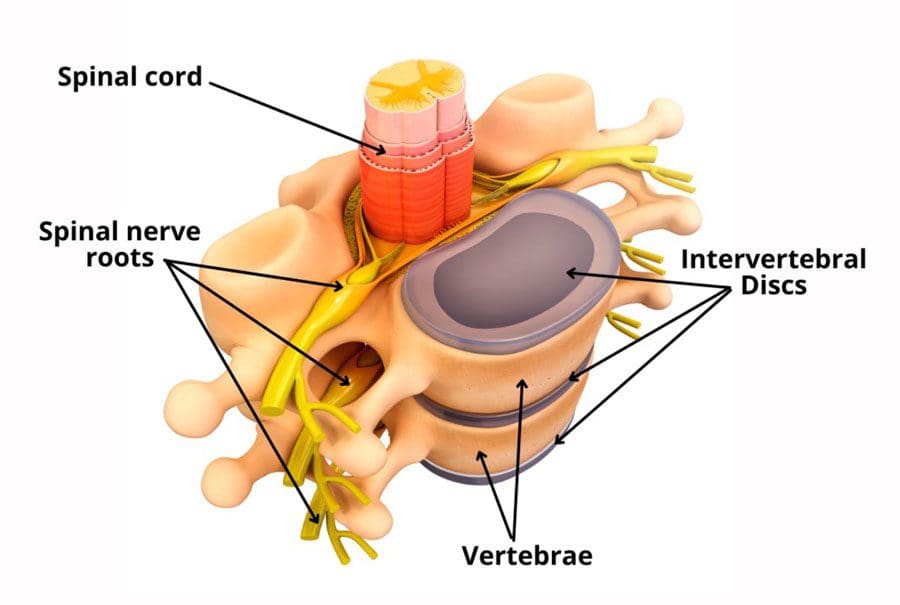 Spinal Stress and the Nerves
The peripheral nervous system is comprised of three types of nerves that are directly influenced by the central nervous system, each with a distinct function which is why there is a wide range of symptoms associated with neuropathy. The types of nerves include:
Autonomic nerves regulate respiration, heart rate, blood pressure, digestion, bladder function, etc.
Motor nerves control muscle movement.
Sensory nerves receive sensations from the skin like heat, cold, pleasure, and pain.
Spinal nerves contain sensory and motor fibers giving them sensory and motor functions. The spinal nerves receive sensory messages from the skin, internal organs, and bones. Any disruption from a bent, crushed, or entangled nerve group will not allow proper blood circulation and message transmission, causing delayed responses, tingling, numbness, and pain. If left untreated, it could cause permanent damage that can lead to chronic pain. Decompression therapy accelerates healing as it floods the spine with blood, oxygen, and nutrients.
Peripheral nerves originate from the spinal cord and extend a network of lines throughout the body called dermatomes. Injury to one dermatome can radiate/spread out to other dermatomes and the peripheral areas like the hands and feet. Once communication with the brain is compromised, results can lead to sensations like numbness and severe pain. Several factors can result in peripheral neuropathy, including:
Diabetes.
Genetics.
Infection.
Disease.
Nerve Root Pain Causes
Nerve root pain is usually caused by underlying conditions that have caused compression or damage to the nerve root; these include:
Herniated discs.
Spinal injury.
Bone spurs.
Arthritis.
Infection.
Degenerative spinal conditions, like spinal stenosis and spondylosis.
Tumors, cysts, hernias, and hematomas.
---
Pain-Free Living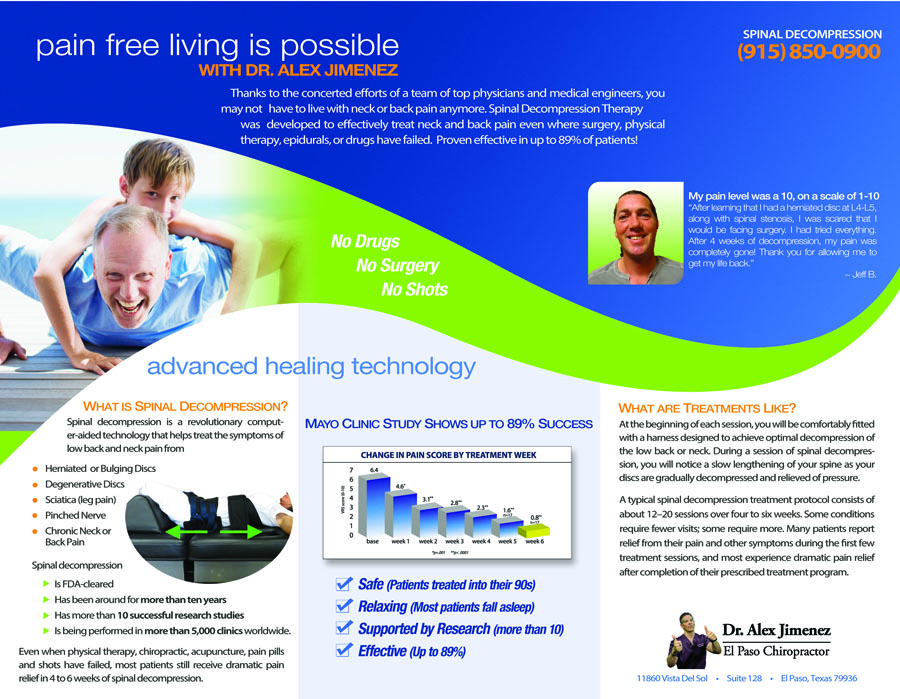 ---
DRX 9000
---
References
Gordon, Tessa. "Peripheral Nerve Regeneration and Muscle Reinnervation." International journal of molecular sciences vol. 21,22 8652. 17 Nov. 2020, doi:10.3390/ijms21228652
Menorca, Ron M G et al. "Nerve physiology: mechanisms of injury and recovery." Hand clinics vol. 29,3 (2013): 317-30. doi:10.1016/j.hcl.2013.04.002
Wang, Mark L et al. "Peripheral nerve injury, scarring, and recovery." Connective tissue research vol. 60,1 (2019): 3-9. doi:10.1080/03008207.2018.1489381