Reduced Spinal Degeneration Symptoms with Multiple Modalities
Abstract objective:  To examine the diagnosis and care of a patient suffering from chronic low back pain with associated right leg pain and numbness.    Diagnostic studies include standing plain film radiographs, lumbar MRI without contrast, chiropractic analysis, range of motion, orthopedic and neurological examination.    Treatments include both manual and instrument assisted chiropractic adjustments, ice, heat, cold laser, Pettibon wobble chair and repetitive neck traction exercises and non-surgical spinal decompression.   The patient's' outcome was very good with significant reduction in pain frequency, pain intensity and abatement of numbness in foot.
Introduction:  A 58 year old, 6'0", 270 pound male was seen for a chief complaint of lower back pain with radiation into the right leg with right foot numbness.  The pain had started 9 months prior with an insidious onset.   The patient had first injured his back in high school lifting weights with several episodes of pain over the ensuing years.   The patient had been treating with Advil and had tried physical therapy, acupuncture, chiropractic and ice with no relief of pain and numbness.   Walking and standing tend to worsen the problem and lying down did provide some relief.    A number of activities of daily living were affected at a severe level including standing, walking, bending over, climbing stairs, looking over shoulder, caring for family, grocery shopping, household chores, lifting objects staying asleep and exercising.   The patient remarked that he "Feels like 100 years old."  Social history includes three to four beers per week, three diet cokes per day.
The patient's health history included high blood pressure, several significant shoulder injuries, knee injuries, apnea, hearing loss, weight gain, anxiety and low libido.    Family history includes Alzheimer's disease, heart disease, colon cancer and obesity.
Clinical Findings
Posture analysis revealed a high left shoulder and hip with 2 inches of anterior head projection. Bilateral weight scales revealed a +24 pound differential on the left.   Weight bearing dysfunction and imbalance suggest that neurological compromise, ligamentous instability and or spinal distortion may be present.  Range of motion in the lumbar spine revealed a 10 degree decrease in both flexion and extension. There was a 5 degree decrease in both right and left lateral bending with sharp pain with right lateral bending.
Cervical range of motion revealed a 30 degree decrease in extension, a 42 and 40 degree decrease in right and left rotation respectively and a 25 degree decrease in both right and left lateral flexion.   Stability analysis to assess and identify the presence of dynamic instability of the cervical and lumbar spine showed positive in the cervical and lumbar spine and negative for sacroiliac dysfunction.   Palpatory findings include spinal restrictions at occiput, C5, T5, T10, L4,5 and the sacrum.   Muscle palpation findings include +2 spasm in the psoas, traps, and all gluteus muscles.
Cervical radiographs reveal significant degenerative changes throughout the cervical spine. This represents phase II of spinal degeneration according the Kirkaldy-Wills degeneration classification.    Cervical curve is 8 degrees which represents an 83% loss from normal.   Flexion and extension stress x-rays reveal decreased flexion at occiput through C4 and decreased extension at C2, C4-C7.
Lumbar radiographs reveal significant degenerative changes throughout representing phase II of spinal degeneration according to the Kirkaldy-Willis spinal degeneration classification.    There is a 9 degree lumbar lordosis which represents a 74% loss from normal.   There is a 2 mm short right leg and a grade II spondylolisthesis at the L5-S1 level.
Lumbar MRI without contrast was ordered immediately with a 4 mm slice thickness and 1 mm gap in between slices on a Hitachi Oasis 1.2 Telsa machine for optimal visualization of pathology due to the clinical presentation of right L5 nerve root compression.
Lumbar MRI Imaging Results
Significant degenerative changes throughout the lumbar spine including multi-level degenerative disc changes at all levels.
Transverse Annular Fissures at L1-2 (17.3 mm), L2-3 (29.5 mm), L4-5 (14.3 mm) and L5-S1 (30.8 mm) and broad based disc bulging at all levels except L5-S1.    The fissures at L2-3 and L5-S1 both have radial components extends through to the vertebral endplate.
Facet osteoarthritic changes and facet effusions at all levels.
Grade II spondylitic spondylolisthesis is confirmed at L5-S1 with severe narrowing of the right neural foramen compressing the right exiting L5 nerve root.
Degenerative retrolisthesis at L1-2.
Modic Type II changes at L2 inferior endplate, L3 superior endplate, L4 inferior endplate and L5 inferior endplate.2
There is a 18.9 mm wide Schmorl's node at the superior endplate of L3.
There is a 5.7 mm wide focal protrusion type disc herniation at L4-5 which impinges on the thecal sac.
T2 sagittal Lumbar Spine MRI:  Note the Modic Type II changes and the L2-3 Schmorls node.
T1 Sagittal Annular fissures at multiple levels and spondylolisthesis at L5S1
T2 Axial L4-5:  Focal Disc Protrusion Type Herniation
Definition –Bulging Disc: A disc in which the contour of the outer annulus extends, or appears to extend, in the horizontal (axial) plane beyond the edges of the disc space, over greater than 50% (180 degrees) of the circumference of the disc and usually less than 3mm beyond the edges of the vertebral body apophyses.3
Definition: Herniation is defined as a localized or focal displacement of disc material beyond the limits of the intervertebral disc space.3
Protrusion Type Herniation: is present if the greatest distance between the edges of the disc material presenting outside the disc space is less than the distance between the edges of the base of that disc material extending outside the disc space.3
Definition: Extrusion Type Herniation:  is present when, in at least one plane, any one distance between the edges of the disc material beyond the disc space is greater than the distance between the edges of the base of the disc material beyond the disc space or when no continuity exists between the disc material beyond the disc space and that within the disc space. 3
Definition:  Annular Fissures:  separations between the annular fibers of separations of the annual fibers from their attachments to the vertebral bone. 4
Definition – Radiculopathy: Sometimes referred to as a pinched nerve, it refers to compression of the nerve root – the part of a nerve between vertebrae. This compression causes pain to be perceived in areas to which the nerve leads.
The patient underwent multimodal treatment regime consisting of 4 months of active chiropractic adjustments, non-surgical spinal decompression with pretreatment spinal warm-up exercises on the Pettibon wobble chair and neck traction and heat. Post spinal decompression with ice and cold laser.   The patient reported long periods of symptom free activities of daily living with occasional short flare-ups of pain.   Exacerbations are usually of short duration and much lower frequency.  The only activity of daily living noted as affected severely at the end of care is exercising.
Post care lumbar radiographs revealed a 26 degree lumbar curve a 15 degree (38%) increase
Post care cervical x-rays revealed a 10 mm decrease in anterior head projection and a 2 degree improvement in the cervical lordosis.
| | | | |
| --- | --- | --- | --- |
| Range of Motion | pre | post | increase |
| Lumbar | | | |
| flexion | 60 | 60 | 0 |
| extension | 40 | 40 | 0 |
| r. lateral flexion | 20 | 25 | 5 |
| l. lateral flexion | 20 | 25 | 5 |
| | | | |
| cervical | pre | Post | increase |
| flexion | 50 | 50 | 0 |
| extension | 30 | 40 | 10 |
| r. lateral flexion | 20 | 35 | 15 |
| l. lateral flexion | 20 | 20 | 0 |
| r. rotation | 38 | 70 | 42 |
| l. rotation | 40 | 80 | 40 |
Discussion of Results
It is appropriate to immediately order MRI imaging with radicular pain and numbness.   Previous health providers who did not order advanced imaging with these long term radicular symptoms are at risk of missing important clinical findings that could adversely affect the patient's health.   The increasing managed care induced trend to forego taking plain film radiographs is also a risk factor for patients with these problems.
This case is a typical presentation of long standing spinal injuries that over many years have gone through periods of high and low symptoms but continue to get worse functionally and eventually result in a breakdown of spinal tissues leading to neurological compromise and injury.
Chiropractic treatment resulted in a very favorable outcome aided by an accurate diagnosis.  This is also the case where the different treatment modalities all contributed to the success of the protocol.   The different modalities all focus on different areas of pathology contributing to the patients' disabled condition.
Modality
Therapeutic Goals
Chiropractic adjustment
Manual and instrument assisted forces introduced to the osseous structures that focuses on improving motor segment mobility
Cold laser
Increases speed of tissue repair and decreases inflammation.4
Pettibon

wobble chair

Loading and unloading cycles applied to injured soft tissues and
Pettibon

neck traction

speeds up & improves remodeling of injured tissue as well as rehydrates dehydrated vertebral discs.5
Non-surgical

spinal decompression

Computer assisted, slow and controlled stretching of spine, creating vacuum effect on spinal disc, bringing it back into its proper place in the spine.6,7
Ice
Decrease inflammation through vasoconstriction
Heat
Warm up tissues for mechanical therapy through increasing blood flow.
Posture Correction Hat
Weighted hat that activates righting reflex resetting head posture.8
A major factor in the success of the care plan in this case was an integrative approach to the spine.  John Bland, M.D. in the text Disorders of the Cervical Spine writes
"We tend to divide the examination of the spine into regions: cervical, thoracic and the lumbar spine clinical studies.  This is a mistake.  The three units are closely interrelated structurally and functionally- a whole person with a whole spine.  The cervical spine may be symptomatic because of a thoracic or lumbar spine abnormality, and vice versa!  Sometimes treating a lumbar spine will relieve a cervical spine syndrome, or proper management of cervical spine will relieve low backache."9
When addressing the spine as an integrative system, and not regionally it has a very strong benefit to the total care results.   The focus on the restoration of the cervical spine function as well as lumbar spine function is a hallmark of a holistic spine approach that has been a tradition in the chiropractic profession.
The scope of our information is limited to chiropractic and spinal injuries and conditions. To discuss options on the subject matter, please feel free to ask Dr. Jimenez or contact us at 915-850-0900 .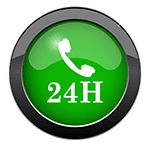 References:
Kirkaldy-Willis, W.H, Wedge JH, Young-Hing K.J.R. Pathology and pathogenesis of lumbar spondylosis and stenosis.  Spine 1978; 3: 319-328
David F. Fardon, MD, Alan L. Williams, MD, Edward J. Dohring, MD. Lumbar disc nomenclature: version 2.0 Recommendations of the combined task forces of the North American Spine Society, the American Society of Spine Radiology and the American Society of Neuroradiology. The Spine Journal 14 (2014) 2525–2545
Low Level Laser Therapy to Reduce Chronic Pain:  clinicaltrials.gov/ct2/show/NCT00929773?term=Erchonia&rank=8
Shealy CM, Decompression, Reduction and Stabilization of the Lumbar Spine: A cost effective treatment for lumbosacral pain.   Pain management 1955, pg 263-265
Shealy, CM, New Concepts of Back Pain Management, Decompression, Reduction and Stabilization.   Pain Management, a Practical guide for Clinicians.  Boca Raton, St. Lucie Press: 1993 pg 239-251
Bland, John MD, Disorders of the Cervical Spine WB Saunders Company, 1987 pg 84
Additional Topics: Preventing Spinal Degeneration
Spinal degeneration can occur naturally over time as a result of age and the constant wear-and-tear of the vertebrae and other complex structures of the spine, generally developing in people over the ages of 40. On occasion, spinal degeneration can also occur due to spinal damage or injury, which may result in further complications if left untreated. Chiropractic care can help strengthen the structures of the spine, helping to prevent spinal degeneration.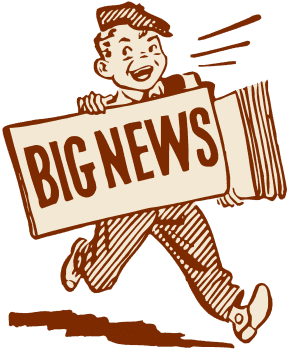 Post Disclaimer *
Professional Scope of Practice *
The information herein on "Reduced Spinal Degeneration Symptoms with Multiple Modalities" is not intended to replace a one-on-one relationship with a qualified health care professional or licensed physician and is not medical advice. We encourage you to make healthcare decisions based on your research and partnership with a qualified healthcare professional.
Blog Information & Scope Discussions
Our information scope is limited to Chiropractic, musculoskeletal, physical medicines, wellness, contributing etiological viscerosomatic disturbances within clinical presentations, associated somatovisceral reflex clinical dynamics, subluxation complexes, sensitive health issues, and/or functional medicine articles, topics, and discussions.
We provide and present clinical collaboration with specialists from various disciplines. Each specialist is governed by their professional scope of practice and their jurisdiction of licensure. We use functional health & wellness protocols to treat and support care for the injuries or disorders of the musculoskeletal system.
Our videos, posts, topics, subjects, and insights cover clinical matters, issues, and topics that relate to and directly or indirectly support our clinical scope of practice.*
Our office has reasonably attempted to provide supportive citations and has identified the relevant research study or studies supporting our posts. We provide copies of supporting research studies available to regulatory boards and the public upon request.
We understand that we cover matters that require an additional explanation of how it may assist in a particular care plan or treatment protocol; therefore, to further discuss the subject matter above, please feel free to ask Dr. Alex Jimenez, DC, or contact us at 915-850-0900.
We are here to help you and your family.
Blessings
Dr. Alex Jimenez DC, MSACP, RN*, CCST, IFMCP*, CIFM*, ATN*
email: coach@elpasofunctionalmedicine.com
Licensed as a Doctor of Chiropractic (DC) in Texas & New Mexico*
Texas DC License # TX5807, New Mexico DC License # NM-DC2182
Licensed as a Registered Nurse (RN*) in Florida
Florida License RN License # RN9617241 (Control No. 3558029)
Presently Matriculated: ICHS: MSN* FNP (Family Nurse Practitioner Program)
Dr. Alex Jimenez DC, MSACP, RN* CIFM*, IFMCP*, ATN*, CCST
My Digital Business Card