Innovated Non-Surgical Treatment For Cervical Spinal Pain
How does innovated non-surgical treatment help assist individuals with cervical spinal pain to reduce headaches?
Introduction
Do you or your loved ones often experience headaches that don't disappear? Do you often feel your shoulder and neck muscles ache after looking down at your cell phone? Or do you feel aches after being slouched for an extended period? Many of these scenarios correlate with referred pain in the cervical spinal region, which can develop into neck pain. The neck region is located in the upper body portion and provides mobility for the head without pain and discomfort. The neck region also has surrounding muscles and ligaments that support the spine and protects the thyroid and spinal cord. However, just like the back region, it is susceptible to pain as many individuals can overstretch the neck muscles, and it can cause referred pain to the shoulders and head, leading to pain-like symptoms that can lead to a life of disability. However, non-surgical treatments can minimize the pain and help strengthen the surrounding muscles in the neck region. Today's article focuses on how cervical spinal pain connects with headaches and how decompression can reduce headaches while relieving neck pain. Additionally, we communicate with certified medical providers who incorporate our patients' information to reduce cervical spinal pain associated with headaches, causing many musculoskeletal issues in the upper body portion. We also inform them that non-surgical treatments can help relieve headaches and provide relief to the neck region. We encourage our patients to ask amazing educational questions for our associated medical providers about their symptoms correlating with cervical spinal pain. Dr. Jimenez, D.C., incorporates this information as an academic service. Disclaimer
Cervical Spinal Pain & Headache Connection
Throughout the world, neck pain (cervical spinal pain) is the second most common problem that can affect many individuals throughout their lives. It can lead to a life of disability and pain if not treated immediately. Many individuals often experience non-specific neck pain, as it can be through a postural or mechanical basis that can cause muscle strain in the surrounding muscles or compress the spinal canal to cause headaches that can last throughout the entire day. (Binder, 2008) Additionally, neck pain, like back pain, is a multifactorial disease with common risk factors like lack of physical activity, duration of computer usage, and perceived stress. (Kazeminasab et al., 2022) Many of these risk factors are normal as they can also affect the surrounding muscles in the lower back region and shoulder region, as many people often do repetitive motions that can naturally be overstretched and cause pain-like issues to the neck region. With neck pain connected with headaches, it can cause overlapping risk profiles and be costly. Neck pain associated with headaches can be a frequent and expensive occupational health problem as symptoms of pain, disability, reduced life quality, and, for adults, time lost for work. (Ben Ayed et al., 2019)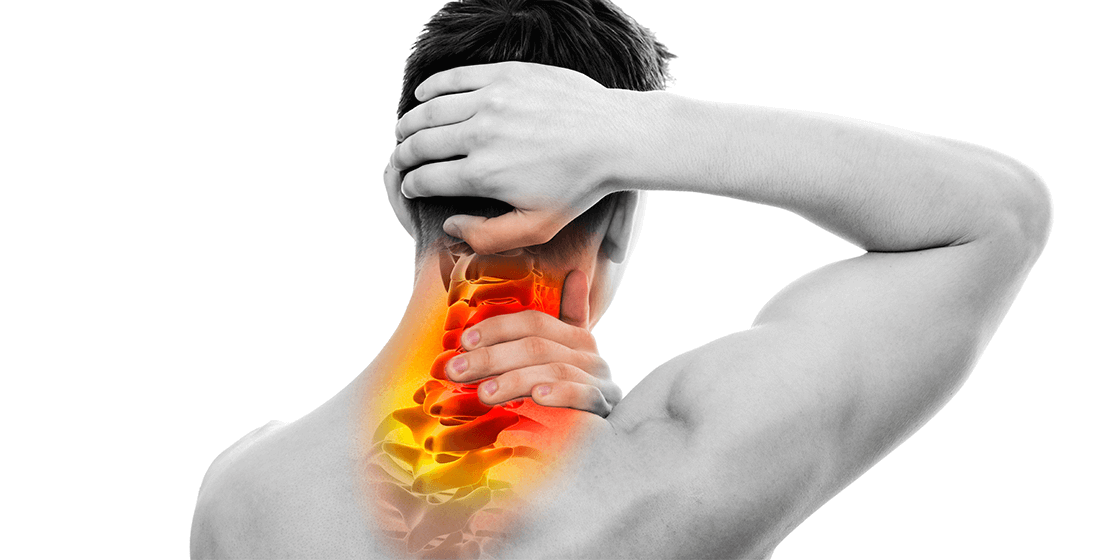 The correlation between headaches and neck pain is that the spinal canal is compressed from traumatic forces that can lead to cervicogenic headaches. Cervicogenic headaches usually aggravate neck mobility, thus reducing the ROM of the neck. (Verma, Tripathi, & Chandra, 2021) This can lead to many individuals suffering from migraine-like headaches and muscle stiffness in the upper regions of the body. When many individuals are dealing with headaches associated with cervical spinal pain, many will find treatments to mitigate the pain-like symptoms affecting the upper body region.
---
The Benefits Of Stretching-Video
When it comes to neck pain, it can be either acute or chronic depending the factors that cause it or the severity of the pain. Many individuals sought treatment that can alleviate the pain in the upper regions that are non-surgical and beneficial to their health and well-being. Non-surgical treatments can help stretch the tight and short muscles in the neck region and can reduce headaches affecting the person. Additionally, having the neck muscles professionally stretched by a massage therapist can relieve the neck and reduce headaches. The video above explains the benefits of stretching and describes how many people don't stretch their bodies often to prevent pain-like issues from reoccurring in the future.
---
Spinal Decompression For Cervical Pain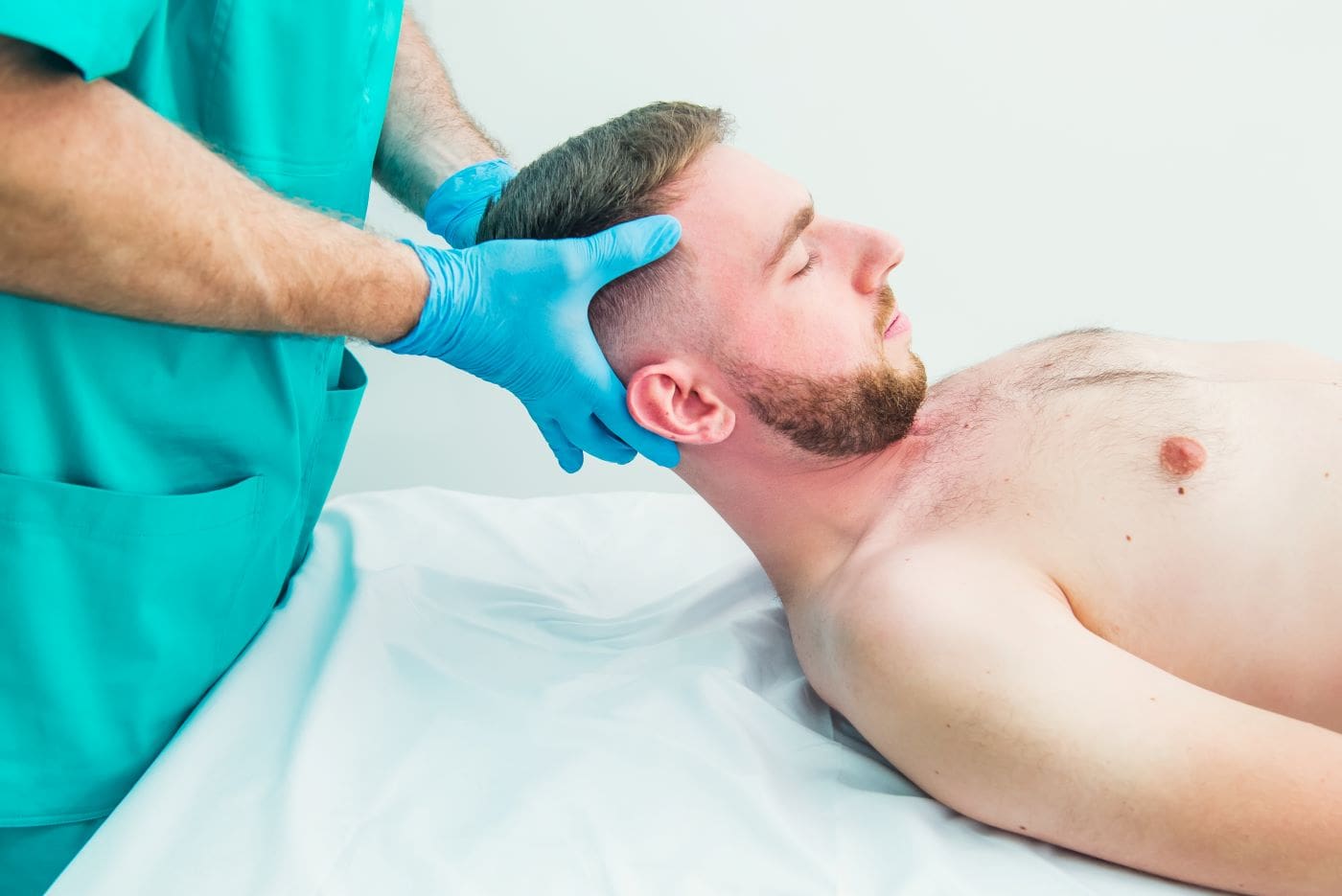 Non-surgical treatments are excellent when it comes to reducing neck pain. When relieving neck pain, healthcare professionals must use the best available evidence to enhance clinical decision-making and improve the quality of care for people with neck pain. (Misailidou et al., 2010) Spinal decompression can help many people with neck pain by reducing the issues through gentle spinal traction. What spinal decompression does for the cervical spine is that it can realign the disc that is aggravating the neck region and causing headaches by stretching the surrounding muscles. This causes muscle improvement for the neck as it can change the patient's pain outcome. (Youssef et al., 2019) Additionally, spinal decompression is safe, cost-effective, and gentle on the spine as it can be combined with other therapies to mitigate any residual pain that can relieve the neck and back. (Flynn, 2020) Many people who incorporate spinal decompression as part of their routine can benefit from their outcome as they return to their routine.
---
References
Ben Ayed, H., Yaich, S., Trigui, M., Ben Hmida, M., Ben Jemaa, M., Ammar, A., Jedidi, J., Karray, R., Feki, H., Mejdoub, Y., Kassis, M., & Damak, J. (2019). Prevalence, Risk Factors and Outcomes of Neck, Shoulders and Low-Back Pain in Secondary-School Children. J Res Health Sci, 19(1), e00440. www.ncbi.nlm.nih.gov/pubmed/31133629
www.ncbi.nlm.nih.gov/pmc/articles/PMC6941626/pdf/jrhs-19-e00440.pdf
Binder, A. I. (2008). Neck pain. BMJ Clin Evid, 2008. www.ncbi.nlm.nih.gov/pubmed/19445809
www.ncbi.nlm.nih.gov/pmc/articles/PMC2907992/pdf/2008-1103.pdf
Flynn, D. M. (2020). Chronic Musculoskeletal Pain: Nonpharmacologic, Noninvasive Treatments. American Family Physician, 102(8), 465-477. www.ncbi.nlm.nih.gov/pubmed/33064421
www.aafp.org/dam/brand/aafp/pubs/afp/issues/2020/1015/p465.pdf
Kazeminasab, S., Nejadghaderi, S. A., Amiri, P., Pourfathi, H., Araj-Khodaei, M., Sullman, M. J. M., Kolahi, A. A., & Safiri, S. (2022). Neck pain: global epidemiology, trends and risk factors. BMC Musculoskelet Disord, 23(1), 26. doi.org/10.1186/s12891-021-04957-4
Misailidou, V., Malliou, P., Beneka, A., Karagiannidis, A., & Godolias, G. (2010). Assessment of patients with neck pain: a review of definitions, selection criteria, and measurement tools. J Chiropr Med, 9(2), 49-59. doi.org/10.1016/j.jcm.2010.03.002
Verma, S., Tripathi, M., & Chandra, P. S. (2021). Cervicogenic Headache: Current Perspectives. Neurol India, 69(Supplement), S194-S198. doi.org/10.4103/0028-3886.315992
Youssef, J. A., Heiner, A. D., Montgomery, J. R., Tender, G. C., Lorio, M. P., Morreale, J. M., & Phillips, F. M. (2019). Outcomes of posterior cervical fusion and decompression: a systematic review and meta-analysis. Spine J, 19(10), 1714-1729. doi.org/10.1016/j.spinee.2019.04.019
Disclaimer
Post Disclaimer *
Professional Scope of Practice *
The information herein on "Innovated Non-Surgical Treatment For Cervical Spinal Pain" is not intended to replace a one-on-one relationship with a qualified health care professional or licensed physician and is not medical advice. We encourage you to make healthcare decisions based on your research and partnership with a qualified healthcare professional.
Blog Information & Scope Discussions
Our information scope is limited to Chiropractic, musculoskeletal, physical medicines, wellness, contributing etiological viscerosomatic disturbances within clinical presentations, associated somatovisceral reflex clinical dynamics, subluxation complexes, sensitive health issues, and/or functional medicine articles, topics, and discussions.
We provide and present clinical collaboration with specialists from various disciplines. Each specialist is governed by their professional scope of practice and their jurisdiction of licensure. We use functional health & wellness protocols to treat and support care for the injuries or disorders of the musculoskeletal system.
Our videos, posts, topics, subjects, and insights cover clinical matters, issues, and topics that relate to and directly or indirectly support our clinical scope of practice.*
Our office has reasonably attempted to provide supportive citations and has identified the relevant research study or studies supporting our posts. We provide copies of supporting research studies available to regulatory boards and the public upon request.
We understand that we cover matters that require an additional explanation of how it may assist in a particular care plan or treatment protocol; therefore, to further discuss the subject matter above, please feel free to ask Dr. Alex Jimenez, DC, or contact us at 915-850-0900.
We are here to help you and your family.
Blessings
Dr. Alex Jimenez DC, MSACP, RN*, CCST, IFMCP*, CIFM*, ATN*
email: coach@elpasofunctionalmedicine.com
Licensed as a Doctor of Chiropractic (DC) in Texas & New Mexico*
Texas DC License # TX5807, New Mexico DC License # NM-DC2182
Licensed as a Registered Nurse (RN*) in Florida
Florida License RN License # RN9617241 (Control No. 3558029)
Presently Matriculated: ICHS: MSN* FNP (Family Nurse Practitioner Program)
Dr. Alex Jimenez DC, MSACP, RN* CIFM*, IFMCP*, ATN*, CCST
My Digital Business Card