Herniated Disc Signs It Is Returning To Normal: Rehab Center
Herniated disc injuries and the time it takes to heal depend on the injury's cause, the severity, and where it occurred along the spine. Symptoms can last a few days to months. Chiropractic treatment, massage therapy, and decompression realign the spine and return the disc to its correct position. Still, the herniated disc signs it is returning to normal can take time as the rest of the spine and body adjust to the realignment.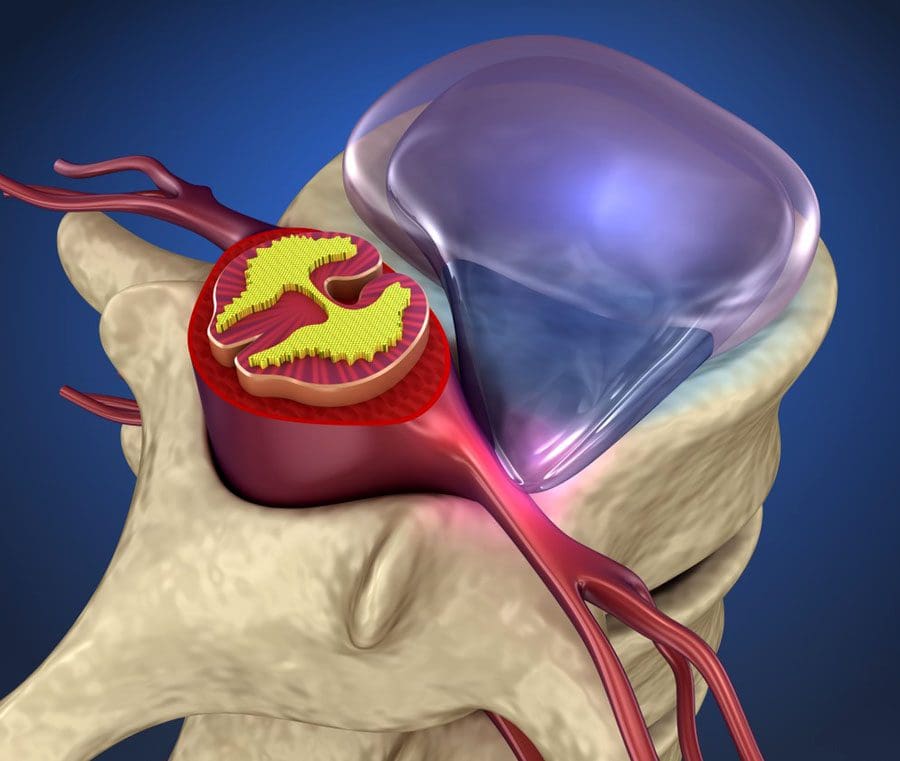 Herniated Disc Signs It Is Returning To Normal
Most cases take a few weeks with healing time depending on health conditions, physical activity level, and age. However, in severe cases, a herniated disc can take up to several months to fully heal, but discomfort symptoms usually resolve sooner.
Expectations From a Healing Disc
Resting the spine and taking it easy after the injury is recommended.
Too much rest is not recommended as it can cause muscle stiffness.
While the herniated disc is healing, a primary doctor may prescribe anti-inflammatories or muscle relaxants to help ease discomfort.
A chiropractor and/or physical therapist can teach exercises and stretches to relieve pressure on nerves, loosen tight muscles, and improve circulation.
Signs The Herniated Disc Is Healing
Most herniated discs cause significant pain in the back and neck from the nervous system, causing some of the muscles of the low back or neck to spasm to protect the area from further damage.
Usually, the muscle spasms relax within the first days of the injury.
After spinal decompression, neurological symptoms like the sharp, shooting pain down a nerve in the arm or leg are the first symptoms to go away.
Then muscle weakness along the path of the nerve goes away.
Numbness in the extremities can linger around longer.
Length of Time
The wear and tear of adult spinal discs, combined with unhealthy posture habits, job occupation, previous injuries, etc., decrease blood circulation.
This is why it can take some time to heal completely, as the entire blood supply needs to reset to optimal circulation.
Nerve compression causing aches and pain sensations down the nerves can also take time.
Regular Activity
Returning to regular activities depends on the individual's case and condition. It is essential not to overdo things that can cause excessive loading of the spine before the disc has fully healed, which increases the risk of re-herniation and other injuries.
Inactivity can slow the healing process and cause inflammation.
Patients are encouraged to return to activities that generate gentle motion to stimulate the stabilizing muscles to function properly and increase blood circulation to the injured area.
Individuals are recommended to:
Learn posture improvement when walking, sitting, standing, and sleeping.
Adjust sleep patterns.
Incorporate anti-inflammatory nutrition during the healing process.
Engage in light, gentle exercises.
Keep the body hydrated.
Avoid alcohol during the healing process.
This provides a mechanical and biological environment that eventually becomes a personalized exercise physical therapy program.
---
DOC Spinal Decompression
---
References
Díez Ulloa, Máximo Alberto. "Role of Microangiogenensis in Disc Herniation Healing." Journal of investigative surgery: the official journal of the Academy of Surgical Research vol. 34,6 (2021): 685. doi:10.1080/08941939.2019.1682725
Factors that influence recovery: Mayo Clinic. February 8, 2022. "Herniated disk." www.mayoclinic.org/diseases-conditions/herniated-disk/symptoms-causes/syc-20354095
Factors that influence recovery: NHS. March 22, 2021. "Slipped Disc." www.nhs.uk/conditions/slipped-disc/
How to speed up healing time: American Academy of Orthopaedic Surgeons. January 2022. "Herniated Disk in the Lower Back" orthoinfo.aaos.org/en/diseases–conditions/herniated-disk-in-the-lower-back/
Keramat, Keramat Ullah, and Aisling Gaughran. "Safe physiotherapy interventions in large cervical disc herniations." BMJ case reports vol. 2012 bcr2012006864. 18 Aug. 2012, doi:10.1136/bcr-2012-006864
Stoll, T et al. "Physiotherapie bei lumbaler Diskushernie" [Physiotherapy in lumbar disc herniation ]. Therapeutische Umschau. Revue therapeutique vol. 58,8 (2001): 487-92. doi:10.1024/0040-5930.58.8.487
Swartz, Karin R, and Gregory R Trost. "Recurrent lumbar disc herniation." Neurosurgical focus vol. 15,3 E10. 15 Sep. 2003, doi:10.3171/foc.2003.15.3.10