Gabapentin Medication For Sciatica: Chiropractic Rehabilitation
The spine consists of multiple vertebral bones separated by gel-like discs. The discs are the shock absorbers, cushioning the vertebrae. Normal wear and tear, underlying conditions, and injuries can cause the discs to crack, tear, and leak out, also known as a slipped or herniated disc, which is the most common cause of sciatica. In certain cases, physicians are using a medication that is used to control seizures known as gabapentin. Gabapentin is an anticonvulsant used to treat nerve-related back pain, like sciatica.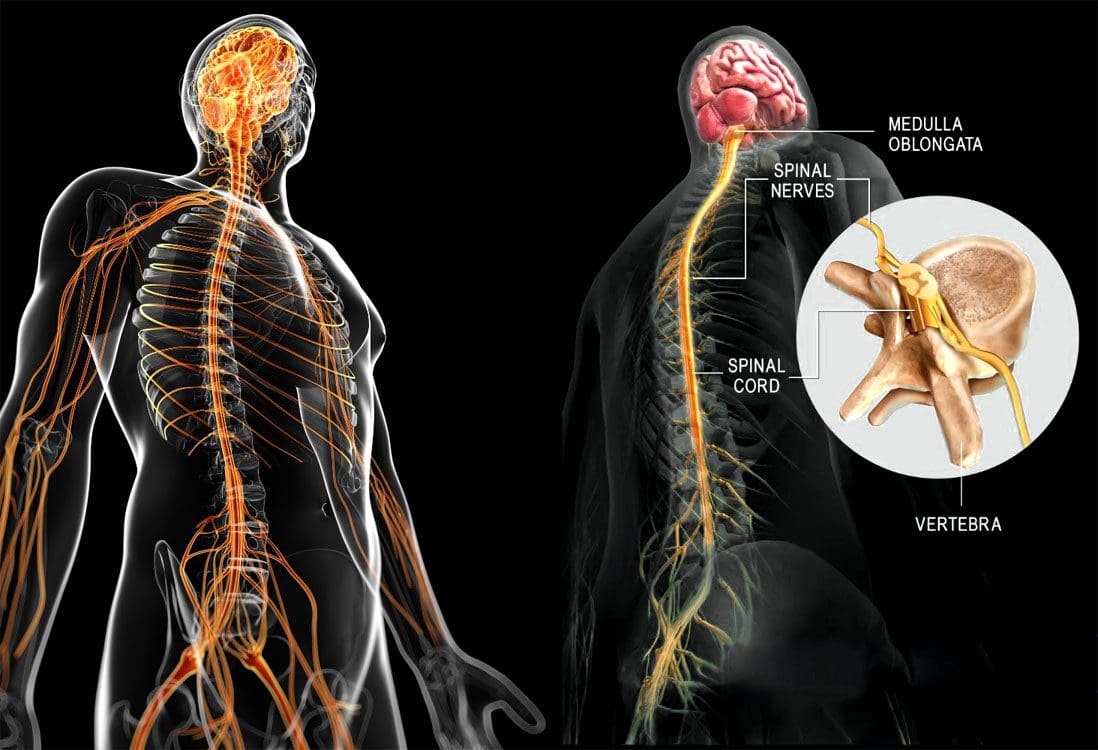 First Line Medications
Doctors' first-line medications for sciatica include anti-inflammatories/NSAIDs such as naproxen or ibuprofen and corticosteroids.
Back spasms can accompany sciatica, increasing the sensations and pain; a muscle relaxer could be added.
If these treatments do not provide adequate symptom relief, a combination of gabapentin, naproxen, ibuprofen (NSAIDs), corticosteroids, and Tylenol could be recommended.
Before going to bed is the recommended time for taking the meds because of the potential for drowsiness.
This allows the patient to be more comfortable and get better sleep.
Gabapentin
Gabapentin is a non-narcotic prescription medication that is part of the anticonvulsant family. FDA approved for the following:
Seizures
It can be used with other medications for controlling epileptic seizures.
Postherpetic Neuralgia
Painful blisters caused by reactivation of herpes zoster virus, aka shingles.
Off-label uses include:
Nerve Pain
Treats sharp burning nerve pain often experienced from:
Shingles outbreak
Diabetes
Spinal cord injury
Restless Legs Syndrome
Manages the various sensations commonly experienced with the condition.
Fibromyalgia
It can be effective in treating pain symptoms.
Brain Signals
Gabapentin alters the way the brain and body transmit signals. It works by blocking the pain-causing neurotransmitters to calm the pain signals to the nerves. This is why it is used for sciatica and neurogenic pain. Individuals dealing with nerve pain, numbness, and tingling in the legs from sciatica or have diabetic neuropathy benefit the most. It is not recommended for chronic, non-specific low back pain. Gabapentin may take up to a month to provide maximum relief; individuals may start to experience some relief within the first week. However, notify a physician if significant pain persists after using Tylenol, NSAIDs, corticosteroids, and gabapentin.
What To Expect
The medication is available in a capsule, tablet with immediate or extended release, and liquid form.
Starting dosage is 300mg once a day.
A physician may increase the dosage up to three times a day.
The medication needs to be taken as prescribed.
Treating neuropathic sciatic pain with gabapentin is standard practice.
This is an off-label usage meaning the FDA has not determined if the medication is safe and effective for sciatica.
Side Effects and Interactions
The most common side effects include:
Dizziness
Fatigue
Tremors
Due to these potential side effects, Individuals should not drive or operate heavy machinery while taking gabapentin.
Rare but more serious side effects can include:
Vision changes
Confusion
Trouble breathing
Behavioral changes or suicidal ideation
Swelling
In 2019, the FDA released a statement cautioning the elderly and those with significant breathing conditions, such as chronic obstructive pulmonary disease/COPD, to use extreme caution when taking gabapentin and similar medications. Elderly individuals are more likely to experience side effects due to age-related changes, decreased kidney function, poor balance, and mobility issues. There is an increased risk of experiencing breathing problems when taking gabapentin with any of the following:
Alcohol
Opioids
CNS/Central Nervous System depressants slow brain activity for sleep, anxiety, and panic disorders.
The consumption of alcohol, opioids, or CNS depressants while taking gabapentin can increase the sedating effects of each substance and lead to respiratory depression. It is imperative that your physician knows all prescription and non-prescription medications, herbal supplements, and vitamins to prevent negative interactions between medications.
---
Does Gabapentin Work?
---
References
Center for Drug Evaluation and Research. (n.d.). Serious breathing difficulties with gabapentin and pregabalin. U.S. Food and Drug Administration. Retrieved September 30, 2022, from www.fda.gov/drugs/drug-safety-and-availability/fda-warns-about-serious-breathing-problems-seizure-and-nerve-pain-medicines-gabapentin-neurontin
Grice, Gloria R, and Marsha K Mertens. "Gabapentin as a potential option for treatment of sciatica." Pharmacotherapy vol. 28,3 (2008): 397-402. doi:10.1592/phco.28.3.397
U.S. Department of Health and Human Services. (2022, March 22). Prescription CNS depressants DrugFacts. National Institutes of Health. Retrieved September 30, 2022, from nida.nih.gov/publications/drugfacts/prescription-cns-depressants
U.S. National Library of Medicine. (n.d.). Gabapentin: Medlineplus drug information. MedlinePlus. Retrieved September 30, 2022, from medlineplus.gov/druginfo/meds/a694007.html
U.S. National Library of Medicine. (n.d.). Pregabalin: Medlineplus drug information. MedlinePlus. Retrieved September 30, 2022, from medlineplus.gov/druginfo/meds/a605045.html
Yasaei R, Katta S, Saadabadi A. Gabapentin. [Updated 2022 May 2]. In: StatPearls [Internet]. Treasure Island (FL): StatPearls Publishing; 2022 Jan-. Available from: www.ncbi.nlm.nih.gov/books/NBK493228/