Poor Breathing Quality and Chiropractic Strengthening
The body is a set of complex systems, including bones, organs, nerves, muscles, and tissue. Breathing disorders are increasing, including chronic bronchitis, asthma, emphysema, and other conditions. Viscerosomatic reflexes include poor breathing quality brought on by allergies, breathing disorders like COPD that can cause intense coughing, sneezing, hunching, arching of the back, and heaving that causes back pain and referred pain.
The brain sends electronic impulses to the different areas of the body through the spine/nervous system. If the nerves get shifted, stretched, compressed, or knocked out of position, the brain could start sending messages of pain and discomfort, which can also cause other body systems to malfunction. If the body is constantly transmitting pain signals, it can disrupt sleep, dietary habits, and overall well-being. Misalignment can disrupt the information delivered by the nervous system, leading to inflammation, irritation, and imbalances in the body.
Regular chiropractic maintains the nervous system to operate the way it was designed. Proper alignment of the spine and body will improve the nervous system's health and function, encouraging the brain to release endorphins achieving pain relief, and leading to optimal health. When the nervous system performs optimally, the other systems will follow, including better breathing quality.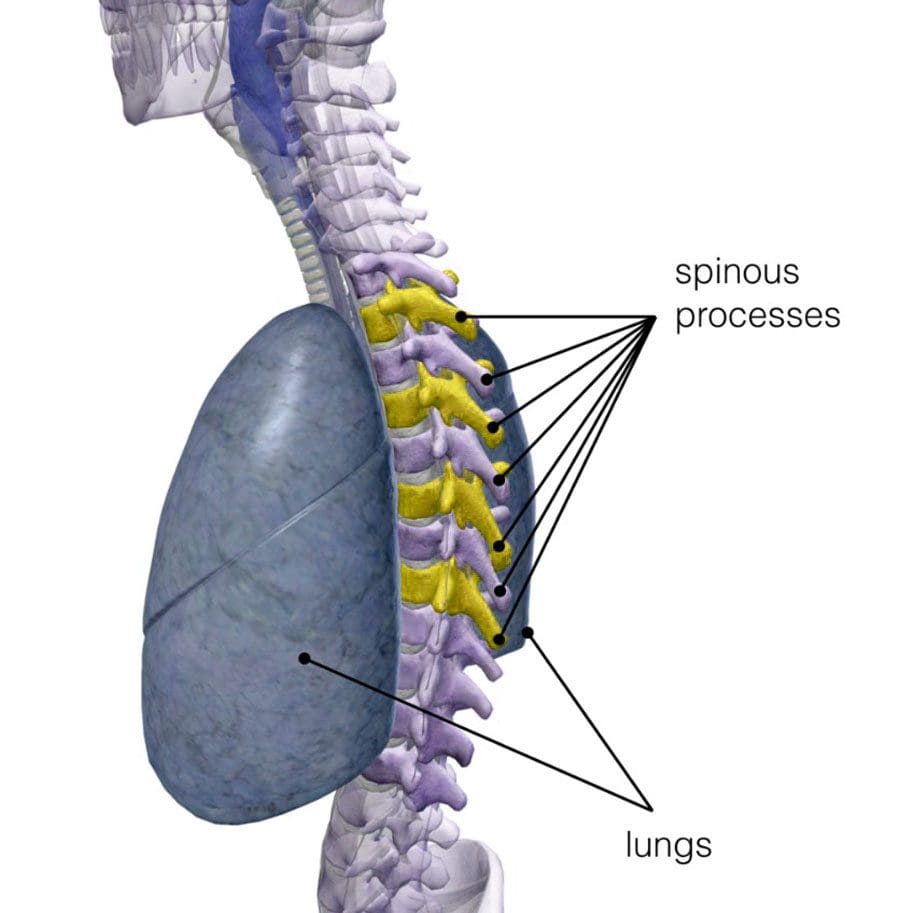 Poor Breathing
Breathing difficulties are widespread with various causes that include:
Allergies
Environmental pollutants
Viral and bacterial infections that cause inflammation
Physical health
Anxiety
Digestive problems
An overactive immune response can all contribute to poor breathing quality.
Individuals might not notice that their breathing quality is poor but instead notice they are:
Frequent exhaustion
Having to stop constantly in the middle of activities.
Experience brain fog.
Memory issues/forgetfulness.
Physical performance – endurance, flexibility, and muscle is deteriorating.
The breathing quality impacts how well the body's systems can carry out their essential functions and be prepared for unexpected events. The body adjusts oxygen intake capacity in line with the energy required to perform physical activity. All bodily systems, including the cardiovascular, immune, and muscular systems, depend on the respiratory system to generate energy.
Better Breathing Benefits
Achieving improved lung function can help with:
Digestion
Sleep
Heart health
Waste elimination
Immune protection against viruses, bacteria, fungi, and other diseases.
Chiropractic
A crucial part of the respiratory system's function is transporting nutrients and oxygen throughout the body. Chiropractic treatment releases tension by moving muscle fascia and the spine that may have become stuck, compressed, or shifted out of position, causing poor posture and injury. Chiropractic eliminates toxins and cellular waste from tight, knotted areas by breaking up stagnant tissues.
Circulation Improvement
Chiropractic increases circulation, allowing fresh blood, lymphatic fluid, nutrients, and oxygen to enter the deprived tissues. These regions include:
Muscles in the shoulder, neck, back
Bones and joints across the spine
Body tissues
Ligaments
Tendons
Chiropractic treatment can be manual/mechanical traction/decompression, combined with therapeutic tissue massage, exercise, and diet recommendations.
---
Decompression De La Espalda
---
References
McCarty, Justin C, and Berrylin J Ferguson. "Identifying asthma triggers." Otolaryngologic clinics of North America vol. 47,1 (2014): 109-18. doi:10.1016/j.otc.2013.08.012
Purnomo, Ariana Tulus, et al. "Non-Contact Monitoring and Classification of Breathing Pattern for the Supervision of People Infected by COVID-19." Sensors (Basel, Switzerland) vol. 21,9 3172. 3 May. 2021, doi:10.3390/s21093172
Schend, Jason, et al. "An Osteopathic Modular Approach to Asthma: A Narrative Review." The Journal of the American Osteopathic Association vol. 120,11 (2020): 774-782. doi:10.7556/jaoa.2020.121