Body Misalignment Digestive Problems: EP Chiropractic Center
Body misalignment can cause various symptoms to be experienced, ranging from headaches, neck and back pain, sore feet, discomfort in the joints, muscles, or nerves, and digestive problems. Improperly aligned vertebrae can press against nerves, pinching or compressing them, causing the nerve signals of the digestive system, including those in the stomach and intestines, to misfire or fail to transmit at the appropriate moment. This can cause the organs to malfunction, resulting in heartburn, gas, constipation, cramping, diarrhea, and other symptoms. Chiropractic realignment adjustments are an effective treatment option for frequent stomachaches, reflux, constipation, and other gastrointestinal conditions.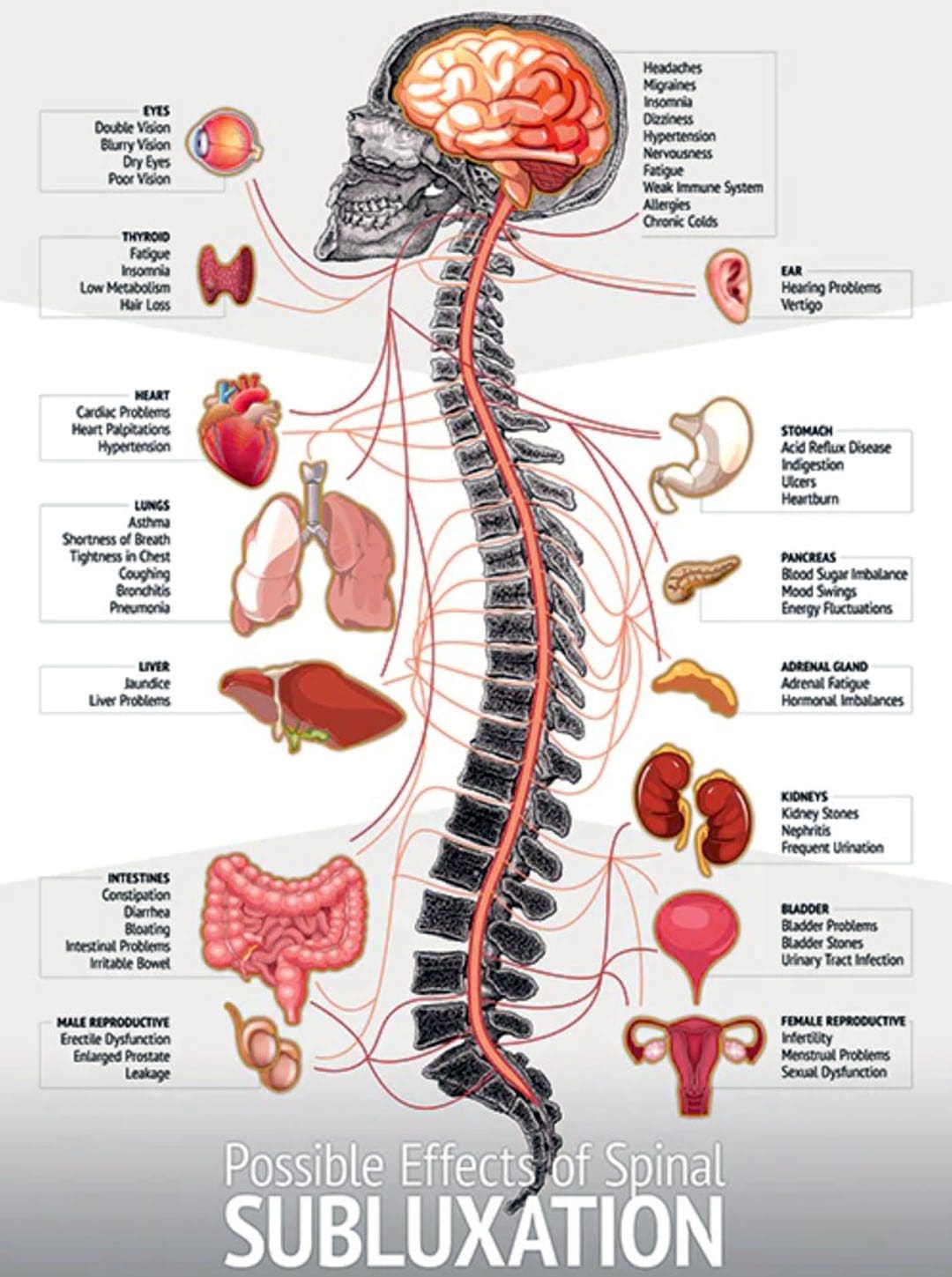 Body Misalignment Digestive Problems
There are over a million nerve cells within the digestive system. A collection of nerves branch out from the lower part of the spinal cord and travels to the stomach and intestines. Nerve transmission plays an essential role in the following:
Digestion.
Movement of food through the gastrointestinal system.
Absorption of nutrients and minerals.
Removal of waste products.
Misalignments of the vertebrae are known as subluxations. Pressure on nerve roots caused by misalignment can interfere with the function of the bowel and other organs, which can lead to gastrointestinal issues. Muscle tension in the abdomen can also contribute to digestive problems, whether because of stress or sitting for long hours daily.
Misalignment Symptoms
When the body is out of alignment, symptoms of discomfort begin to appear. The most common include:
Fatigue.
Stiff neck.
Sore shoulders.
Chronic headaches.
Sore muscles.
Pain throughout the back.
Joint pain throughout the body.
Chronic aches.
Tight hips.
Difficulty walking.
Tingling, pins and needles, and numbness nerve sensations – sciatica.
Constantly getting sick.
Healthy Gut
A balanced healthy gut will have less difficulty processing food and eliminating waste, leading to reduced and eventually alleviated symptoms. The following show healthy gut function:
Regular, consistent energy levels.
Increased mental clarity.
Regular and healthy bowel movements.
No pain or discomfort symptoms.
A normal amount of gas and bloating.
Healthy stress levels.
Chiropractic
Chiropractic care will realign the body to its proper form, improving gastrointestinal issues. The chiropractic team will use various tools and techniques to guide and correct any subluxations, relax the muscles, and increase nerve and blood circulation.
---
Healthy Diet and Chiropractic
---
References
Ernst, Edzard. "Chiropractic treatment for gastrointestinal problems: a systematic review of clinical trials." Canadian Journal of Gastroenterology = Journal canadien de Gastroenterologie vol. 25,1 (2011): 39-40. doi:10.1155/2011/910469
Hills, Ronald D Jr, et al. "Gut Microbiome: Profound Implications for Diet and Disease." Nutrients vol. 11,7 1613. 16 Jul. 2019, doi:10.3390/nu11071613
Hornbuckle, William E., et al. "Gastrointestinal Function." Clinical Biochemistry of Domestic Animals (2008): 413–457. doi:10.1016/B978-0-12-370491-7.00014-3
Leeming, Emily R et al. "Effect of Diet on the Gut Microbiota: Rethinking Intervention Duration." Nutrients vol. 11,12 2862. 22 Nov. 2019, doi:10.3390/nu11122862
Li, Yuanyuan, et al. "The Role of Microbiome in Insomnia, Circadian Disturbance, and Depression." Frontiers in psychiatry vol. 9 669. 5 Dec. 2018, doi:10.3389/fpsyt.2018.00669
Redwood, Daniel. "Chiropractic and visceral disorders." Journal of Alternative and complementary medicine (New York, N.Y.) vol. 13,5 (2007): 479-80. doi:10.1089/acm.2007.7146
Valdes, Ana M et al. "Role of the gut microbiota in nutrition and health." BMJ (Clinical research ed.) vol. 361 k2179. 13 Jun. 2018, doi:10.1136/bmj.k2179