Wrestling Injuries Chiropractic Rehabilitation
Wrestling is a sport that requires speed, strength, and endurance that involves intense physical contact, pushing and pulling the muscles, tendons, ligaments, and joints to their limits. Wrestlers' are constantly contorting their bodies. Pushing the body to its limits increases the risk of developing wrestling injuries that include:
Sprains
Bruising
Dislocations
Fractures
Concussions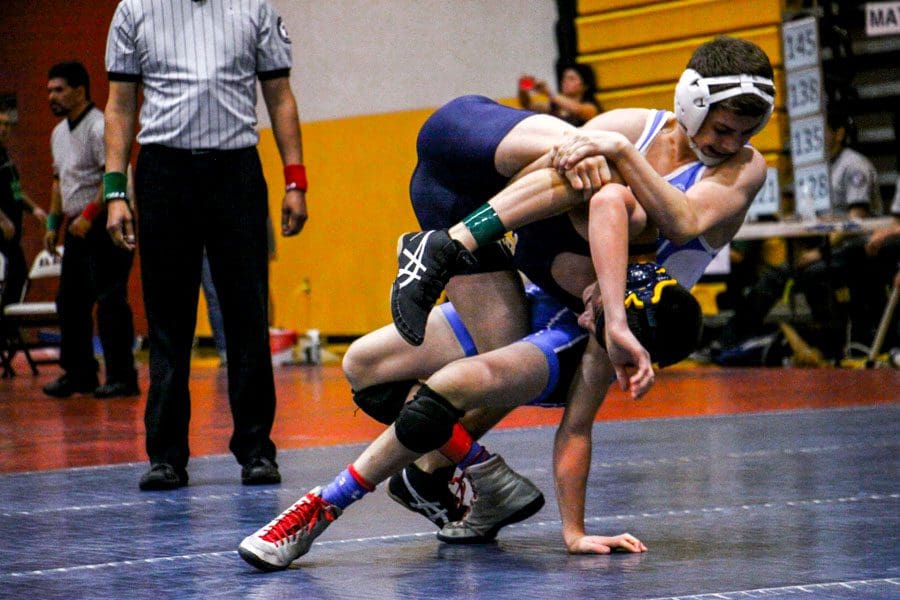 Wrestling Injuries
The most common injuries usually occur from forceful contact or twisting forces. And if a wrestler has been injured, there is an increase for re-injury. Wrestling tournaments typically take place over days, often with back-to-back matches, which significantly fatigues the body and increases injury risk. The most common wrestling injuries include:
Muscle strains of the lower extremities and/or the back.
Chronic problems can result from hours in the forward stance posture and repetitive motions.
Neck injuries.
Ligament knee injuries – Meniscus and MCL tears.
Pre-patellar bursitis/Osgood Schlatter's syndrome from consistently hitting the mat.
Ankle injuries.
Hand and finger dislocations and fractures.
Dislocations and sprains of the elbow or shoulder from take-downs.
Cauliflower ear – is a condition that can cause ear deformity and develops from friction or blunt trauma to the ears.
Skin infections occur from constant contact, sweating, bleeding, and rolling on the mats. Infections include herpes gladitorium, impetigo, folliculitis, abscesses, and tinea/ringworm.
Concussions are usually caused by hard falls/slams or violent collisions with the other wrestler.
Injuries can cause wrestlers to alter/change their technique, exacerbating the existing damage and potentially creating new injuries.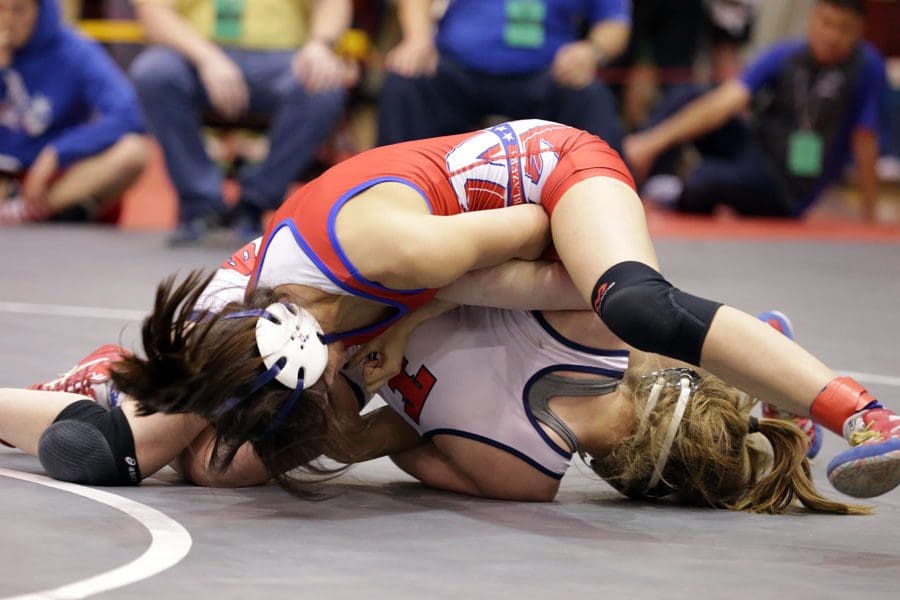 Chiropractic Rehabilitation and Strengthening
There can be a variety of pain generators/causes when it comes to wrestling injuries. Joints and muscles can get overstretched, muscles can spasm, and nerves can become compressed and/or irritated. For example, a neck muscle spasm could be caused by nerve irritation from a shifted vertebrae. To determine the specific cause or causes of the injury/pain, a detailed chiropractic examination will be performed that includes:
Range of motion testing
Ligament tests
Muscle palpation
Gait testing
Injuries often relate to the proper weight, neuromuscular control, core strength, proper technique, hygiene, and hydration management. Successful treatment depends on identifying the root cause of the wrestling injury. Chiropractic restores proper alignment through massage, specific manual adjustments, decompression, and traction therapies. Adjustments can include the back, neck, shoulder, hips, elbows, knees, and feet. Once correct body alignment is achieved, rehabilitative exercises and stretches are implemented to correct and strengthen muscle function. We work with a network of regional medical doctors specializing in referral situations and strive to return the athlete to their sport as soon as possible.
---
Wrestling Match
---
References
Boden, Barry P, and Christopher G Jarvis. "Spinal injuries in sports." Neurologic clinics vol. 26,1 (2008): 63-78; viii. doi:10.1016/j.ncl.2007.12.005
Halloran, Laurel. "Wrestling injuries." Orthopedic nursing vol. 27,3 (2008): 189-92; quiz 193-4. doi:10.1097/01.NOR.0000320548.20611.16
Hewett, Timothy E et al. "Wrestling injuries." Medicine and sport science vol. 48 (2005): 152-178. doi:10.1159/000084288
Mentes, Janet C, and Phyllis M Gaspar. "Hydration Management." Journal of gerontological nursing vol. 46,2 (2020): 19-30. doi:10.3928/00989134-20200108-03
Wilson, Eugene K et al. "Cutaneous infections in wrestlers." Sports health vol. 5,5 (2013): 423-37. doi:10.1177/1941738113481179