What To Do With SIBO El Paso, Texas
SIBO (small intestinal bacterial overgrowth) is defined as 105 up to 106 organisms of bacteria in the small intestines. It is highly relevant to remember that the abundance of bacteria in the small intestine that has SIBO, are healthy bacteria that live in the gastrointestinal tract. It means that the bacteria in the digestive tract is either missed or dislocated and is in the wrong place in the small intestines. While SIBO still remains a poorly understood disease, it is frequently implicated to be the cause of chronic diarrhea and malabsorption. Individuals who have SIBO can also suffer from many chronic illnesses. This includes unintended weight loss, nutritional deficiencies, and osteoporosis.
SIBO and IBS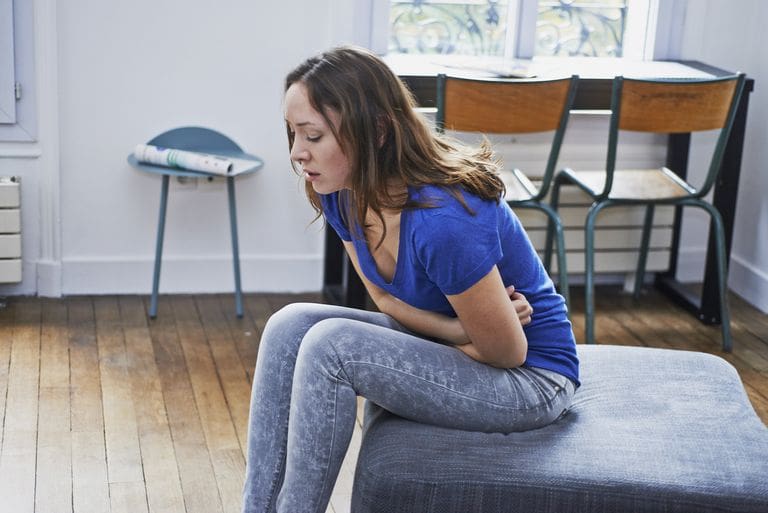 Studies have indicated that 84% of individuals that has IBS (irritable bowel syndrome) will have SIBO. SIBO is one of the causes of leaky gut, and leaky gut is one of the triad factors that can lead the body to have an autoimmune disease. Health care professionals that diagnose individuals who have SIBO can link the virus to other health problems that the individual may have. Studies have mentioned that when LPS (lipopolysaccharide) is moving from the large intestines to the small intestines, it can contribute to developing intestinal inflammation. With LPS, it can cause an increase of intestinal tight junction permeability or leaky gut.
So SIBO will release LPS into the gut, causing the leaky gut to the gut system in the body. Another study showed that autoimmune diseases are always a triad of a few different things. To have an autoimmune disease, you have to have the gene to get the disease. Although most people know that if they have a gene, doesn't mean that they will have an autoimmune disease. Even if they don't have an autoimmune disease, there's an environmental trigger that will come on and creates an epigenetic change. This will cause the gene in the human body to be expressed.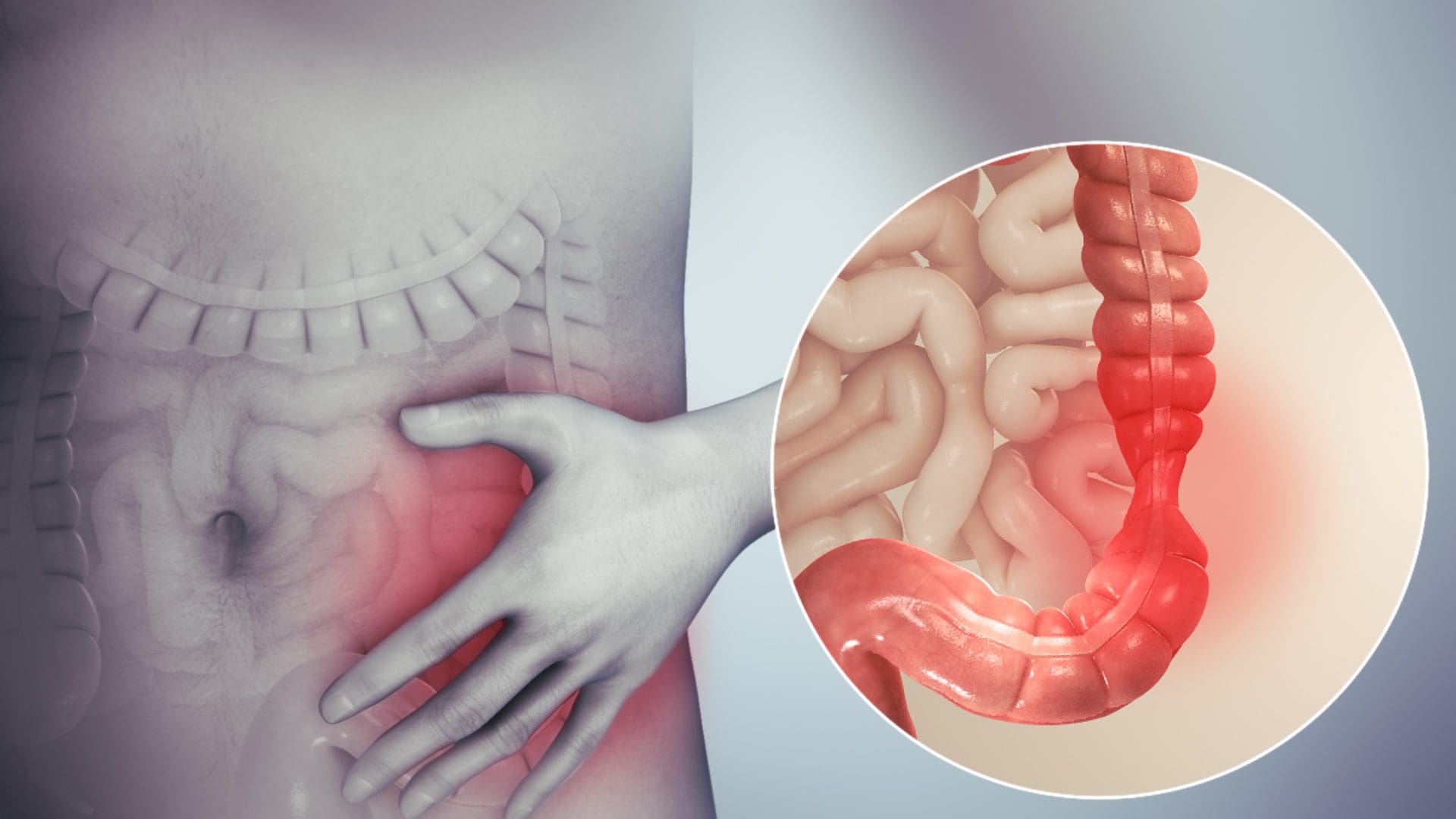 So the first two factors of the autoimmune disease, are a genetic factor and an environmental factor, the third and final factor is intestinal permeability. So if the primary two factors that are causing disruption to the intestinal permeability, they will prevent the intestinal permeability to actually heal itself. With all three elements being linked to autoimmune disease and SIBO, it will cause the body to have the leaky gut syndrome and health problems to individuals.
So when doctors are diagnosing the patient that has SIBO, they will do a lactulose breath test. What this test does, is that it will indicate that the patient has IBS bloating, and it is causing them discomfort in their gut. Research stated that the lactulose breath test shows the correlation between the pattern of the bowel movements and the type of excreted gas in the stomach. So for anyone that is positive with IBS and takes the breath test, they will understand the consequences of the factors that are leading to the SIBO disease and causing leaky gut.
How do we get SIBO?
With the understanding of what SIBO is, we can see that SIBO is not the only cause of irritable bowel syndrome, but the big player of the syndrome. So taking a step back, we have to discuss what the MMG (Migrating Motor Complex) is before we go further in explaining the pathogenesis of the SIBO disease. Migrating motor complexes are waves of electrical activity that is sweeping through the intestines in a regular cycle. It often happens when a person is fasting, therefore with MMG, we can look at the acute gastroenteritis in the body.
With acute gastroenteritis, the body has some sort of severe infection like bloating, diarrhea, constipation, or a variety of things that are infectious to the gut; however, they are self-limiting. Healthcare professionals who see patients with these acute infections can see that most of the bacteria can cause gastroenteritis, pile up, and release CTD (cytolethal distending toxin). What CTD does is that it will create a reaction against vinculin; which regulates the ICC (interstitial cells of Cajal) and the ICC then regulates the migrating motor complex.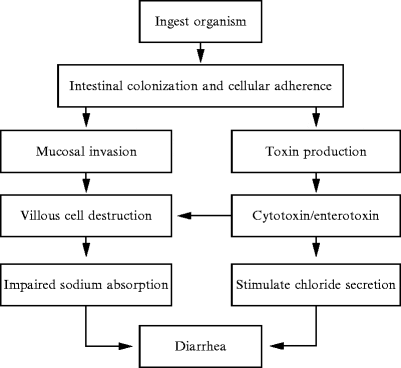 So when the CTD releases toxins in the gut, it causes a reaction to a molecular mimicry reaction. That reaction causes the body to create antibodies to fight against that toxin but through molecular mimicry. CTD looks exactly like vinculin and cross-reacts with the antibodies, So now those antibodies are attacking vinculin, thus damaging the ICC. Since the MMC clears the intestinal tract, when a person is fasting, and the CTD is damaging the intestines, SIBO is created since the body can not flush out the bacteria.
Studies have shown that there are many ways to get SIBO, it can happen by either food poisoning, abdominal surgery, or low stomach acid. Another thing to mention is that mostly 70% of SIBO is caused by food poisoning. Most people who had to suffer from food poisoning don't realize that SIBO is already in their gut. So the research states that small bowel motility disorders can be the predispose development of SIBO since the bacteria may not be effectively swept from the bowel into to colon.
Treating SIBO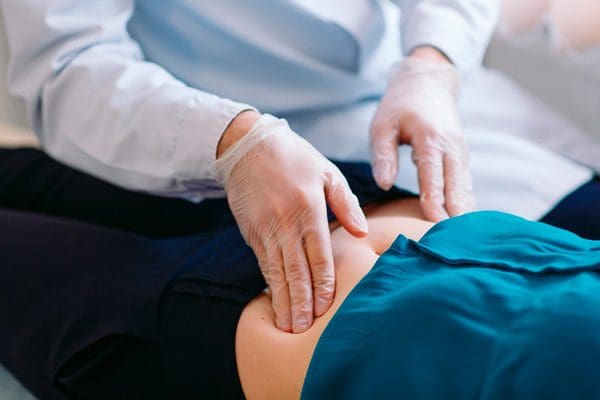 There are many ways to treat SIBO, healthcare professionals can suggest these treatments to their patients who have SIBO and start restoring their intestinal barrier in the long haul. So here are some of the procedures that can help the body and treat SIBO.
Pharmaceuticals: If a patient has constipation and is taking rifaximin if the symptoms are not clearing up, adding another medication with rifaximin for 14 days may help in battling SIBO. It will take a bit longer, but it will help clear the SIBO out of the gut.
Herbal Treatment: With herbal treatments, there are many ways to help treat SIBO naturally. It can be berberine containing herbs, oil of oregano, neem, garlic, Lactobacillus plantarum, Lauricidin, and Antrantil. These herbal treatments can naturally help to fight against SIBO, and studies show that 46% of patients feel a lot better in a short amount of time.
Conclusion
So SIBO is a bacterial disease that can disrupt the gastrointestinal tract and cause the leaky gut to the body. It will cause inflammation and can be in an individual's body through three factors like genetics, environmental triggers, and food poisoning. It can be treated through pharmaceuticals and herbal treatments prescribed by doctors.  In honor of Governor Abbott's proclamation, October is Chiropractic Health Month, learn more about this proposal on our website and read what the proposal is all about. The scope of our information is limited to chiropractic, musculoskeletal, and nervous health issues as well as functional medicine articles, topics, and discussions. We use functional health protocols to treat injuries or chronic disorders of the musculoskeletal system. To further discuss the subject matter above, please feel free to ask Dr. Alex Jimenez or contact us at 915-850-0900 .
---
References:
Bezine, Elisabeth, et al. "The Cytolethal Distending Toxin Effects on Mammalian Cells: a DNA Damage Perspective." Cells, MDPI, 11 June 2014, www.ncbi.nlm.nih.gov/pmc/articles/PMC4092857/.
Brown, Kenneth, et al. "Response of Irritable Bowel Syndrome with Constipation Patients Administered a Combined Quebracho/Conker Tree/M. Balsamea Willd Extract." World Journal of Gastrointestinal Pharmacology and Therapeutics, Baishideng Publishing Group Inc, 6 Aug. 2016, www.ncbi.nlm.nih.gov/pmc/articles/PMC4986399/.
Chedid, Victor, et al. "Herbal Therapy Is Equivalent to Rifaximin for the Treatment of Small Intestinal Bacterial Overgrowth." Global Advances in Health and Medicine, Global Advances in Health and Medicine, May 2014, www.ncbi.nlm.nih.gov/pmc/articles/PMC4030608/.
Dukowicz, Andrew C, et al. "Small Intestinal Bacterial Overgrowth: a Comprehensive Review." Gastroenterology & Hepatology, Millennium Medical Publishing, Feb. 2007, www.ncbi.nlm.nih.gov/pmc/articles/PMC3099351/.
Endo, EH, and Dias Filho. "Antibacterial Activity of Berberine against Methicillin-Resistant Staphylococcus Aureus Planktonic and Biofilm Cells." Austin Journal of Tropical Medicine & Hygiene, 19 Feb. 2015, austinpublishinggroup.com/tropical-medicine/fulltext/ajtmh-v1-id1005.php.
Fasano, Alessio, and Terez Shea-Donohue. "Mechanisms of Disease: the Role of Intestinal Barrier Function in the Pathogenesis of Gastrointestinal Autoimmune Diseases." Nature News, Nature Publishing Group, 1 Sept. 2005, www.nature.com/articles/ncpgasthep0259.
Ghonmode, Wasudeo Namdeo, et al. "Comparison of the Antibacterial Efficiency of Neem Leaf Extracts, Grape Seed Extracts and 3% Sodium Hypochlorite against E. Feacalis – An in Vitro Study." Journal of International Oral Health: JIOH, International Society of Preventive and Community Dentistry, Dec. 2013, www.ncbi.nlm.nih.gov/pubmed/24453446.
Guo, Shuhong, et al. "Lipopolysaccharide Regulation of Intestinal Tight Junction Permeability Is Mediated by TLR4 Signal Transduction Pathway Activation of FAK and MyD88." Journal of Immunology (Baltimore, Md. : 1950), U.S. National Library of Medicine, 15 Nov. 2015, www.ncbi.nlm.nih.gov/pubmed/26466961.
Lin, Henry C. "Small Intestinal Bacterial Overgrowth: a Framework for Understanding Irritable Bowel Syndrome." JAMA, U.S. National Library of Medicine, 18 Aug. 2004, www.ncbi.nlm.nih.gov/pubmed/15316000.
Preuss, Harry G, et al. "Minimum Inhibitory Concentrations of Herbal Essential Oils and Monolaurin for Gram-Positive and Gram-Negative Bacteria." Molecular and Cellular Biochemistry, U.S. National Library of Medicine, Apr. 2005, www.ncbi.nlm.nih.gov/pubmed/16010969.
Sienkiewicz, Monika, et al. "The Antibacterial Activity of Oregano Essential Oil (Origanum Heracleoticum L.) against Clinical Strains of Escherichia Coli and Pseudomonas Aeruginosa." Medycyna Doswiadczalna i Mikrobiologia, U.S. National Library of Medicine, 2012, www.ncbi.nlm.nih.gov/pubmed/23484421.
Soifer, Luis Oscar, et al. "Comparative Clinical Efficacy of a Probiotic vs. an Antibiotic in the Treatment of Patients with Intestinal Bacterial Overgrowth and Chronic Abdominal Functional Distension: a Pilot Study." Acta Gastroenterologica Latinoamericana, U.S. National Library of Medicine, Dec. 2010, www.ncbi.nlm.nih.gov/pubmed/21381407/.
Post Disclaimer *
Professional Scope of Practice *
The information herein on "What To Do With SIBO El Paso, Texas" is not intended to replace a one-on-one relationship with a qualified health care professional, or licensed physician, and is not medical advice. We encourage you to make your own healthcare decisions based on your research and partnership with a qualified healthcare professional.
Blog Information & Scope Discussions
Our information scope is limited to Chiropractic, musculoskeletal, physical medicines, wellness, contributing etiological viscerosomatic disturbances within clinical presentations, associated somatovisceral reflex clinical dynamics, subluxation complexes, sensitive health issues, and/or functional medicine articles, topics, and discussions.
We provide and present clinical collaboration with specialists from a wide array of disciplines. Each specialist is governed by their professional scope of practice and their jurisdiction of licensure. We use functional health & wellness protocols to treat and support care for the injuries or disorders of the musculoskeletal system.
Our videos, posts, topics, subjects, and insights cover clinical matters, issues, and topics that relate to and support, directly or indirectly, our clinical scope of practice.*
Our office has made a reasonable attempt to provide supportive citations and has identified the relevant research study or studies supporting our posts. We provide copies of supporting research studies available to regulatory boards and the public upon request.
We understand that we cover matters that require an additional explanation of how it may assist in a particular care plan or treatment protocol; therefore, to further discuss the subject matter above, please feel free to ask Dr. Alex Jimenez DC or contact us at 915-850-0900.
We are here to help you and your family.
Blessings
Dr. Alex Jimenez DC, MSACP, CCST, IFMCP*, CIFM*, ATN*
email: coach@elpasofunctionalmedicine.com
Licensed in: Texas & New Mexico*
Dr. Alex Jimenez DC, MSACP, CIFM*, IFMCP*, ATN*, CCST
My Digital Business Card