Muscle Recovery Supplements: Chiropractic Fitness Clinic
Workout recovery is as important as working out. Pushing muscle past its normal levels creates tiny tears in the muscle tissue. It is the repairing process that generates muscle growth. Muscles that aren't allowed to recover will not grow or gain muscle mass, and muscle strength could be reduced, making working out a struggle and hindering health goal progress. The body needs time to repair the muscles to reduce the risk of injury. Allowing enough time for recovery reduces overuse-related muscle breakdown and injuries. Muscle recovery supplements can expedite the healing process.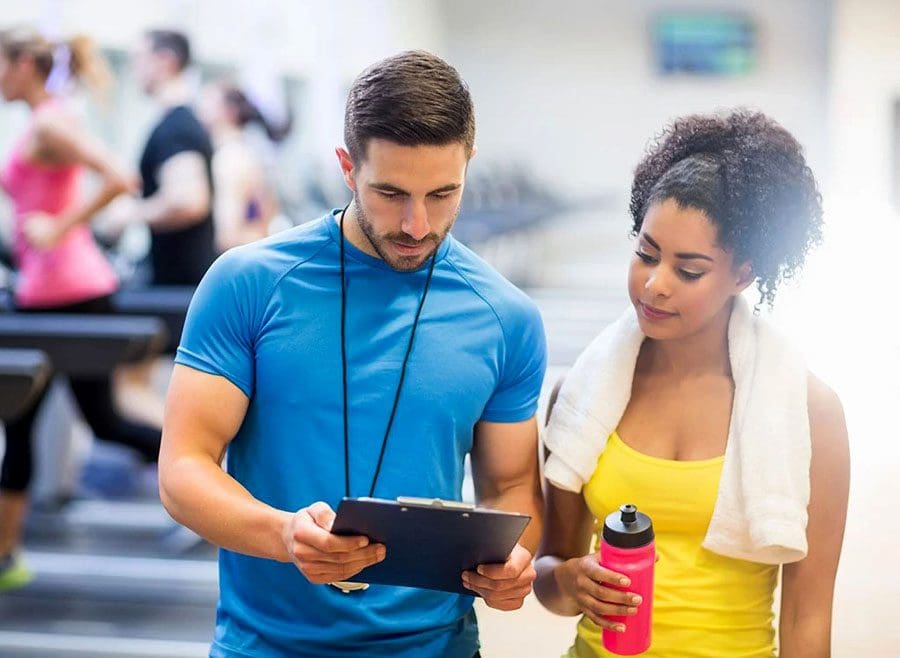 Muscle Recovery Supplements
Reasons for taking supplements include their ability to heal damaged muscles faster, aid in injury recovery, reduce muscle soreness, reduce muscle fatigue, and provide the muscle cells with energy during recovery.
Certain supplements work by supporting or enhancing muscle protein synthesis.
Protein synthesis is the muscle cells' process to make more protein.
Protein is the building block for muscle.
Increasing protein synthesis gives the body more blocks to use.
Other supplements help to reduce muscle soreness.
Sore muscles are common.
Soreness that occurs soon after working out is usually from lactic acid buildup.
There is delayed onset muscle soreness, or DOMS, which lasts longer.
Some supplements work on both types of sore muscles.
Supplement Types
The type of recovery supplements depends on the individual and their goals. Here are a few to consider.
Protein Supplement
Protein is the most useful supplement for muscle recovery.
It helps the muscle repair faster and more effectively after an intense workout.
It is important if there is a lack of protein in an individual's diet.
Whey protein is the most popular because it includes essential amino acids.
Branched-Chain Amino Acid – BCAA
The body makes certain amino acids; there are a few it cannot make.
A BCAA supplement provides these essential amino acids that aid in recovery.
This supplement promotes muscle growth, helps ease sore muscles, and reduces muscle fatigue.
Fatty Acid
Fatty acids supply energy but also reduce inflammation.
A medium-chain triglyceride – MCT fatty acid helps reduce lactic acid buildup.
Omega-3 fatty acid reduces muscle fatigue and muscle soreness and provides injury protection.
Fatty acid supplements should be stored in a dark, cool place to maintain quality.
Creatine
Creatine turns into creatine phosphate, which the body uses for energy.
Some studies have found that taking a creatine supplement may aid muscle recovery and greater muscle strength during recovery.
Citrulline Malate
Citrulline is a non-essential amino acid found in watermelon that converts into nitric oxide.
Nitric oxide helps open blood vessels and improve blood circulation.
This allows oxygen and nutrients to reach the muscle faster, speeding the recovery process.
Citrulline also improves the bioavailability of L-arginine, another amino acid that aids protein synthesis.
Magnesium
Magnesium assists with muscle recovery by helping the muscles relax.
When the body doesn't have enough magnesium, there is a greater chance of muscle cramps.
Magnesium helps support healthy muscle contraction.
Tart Cherry Juice Extract
This extract works by reducing inflammation in the muscle.
Inflammation is normal, but too much can increase muscle soreness and the risk of injury.
One study found that cherry juice helps minimize post-exercise muscle pain.
Supplement Plan
After selecting a supplement plan that is the most beneficial for the individual, the next step is to devise a schedule for taking them.
When using a muscle recovery supplement can either be a pre-workout supplement or a post-workout supplement.
The recommended time to take a specific supplement is based on the type.
Individuals should talk with their doctor and a nutritionist before starting any new supplement regimen.
This helps ensure the supplements are safe and minimize negative side effects given health and medical conditions.
---
Nutrition In Recovery
---
References
Cooke, M.B., Rybalka, E., Williams, A.D. et al. Creatine supplementation enhances muscle force recovery after eccentrically-induced muscle damage in healthy individuals. J Int Soc Sports Nutr 6, 13 (2009). doi.org/10.1186/1550-2783-6-13
DiNicolantonio, James J et al. "Subclinical magnesium deficiency: a principal driver of cardiovascular disease and a public health crisis." Open heart vol. 5,1 e000668. 13 Jan. 2018, doi:10.1136/openhrt-2017-000668
Gough, Lewis A et al. "A critical review of citrulline malate supplementation and exercise performance." European journal of applied physiology vol. 121,12 (2021): 3283-3295. doi:10.1007/s00421-021-04774-6
Kuehl, Kerry S et al. "Efficacy of tart cherry juice in reducing muscle pain during running: a randomized controlled trial." Journal of the International Society of Sports Nutrition vol. 7 17. 7 May. 2010, doi:10.1186/1550-2783-7-17
Vitale, Kenneth C et al. "Tart Cherry Juice in Athletes: A Literature Review and Commentary." Current sports medicine reports vol. 16,4 (2017): 230-239. doi:10.1249/JSR.0000000000000385
Weinert, Dan J. "Nutrition and muscle protein synthesis: a descriptive review." The Journal of the Canadian Chiropractic Association vol. 53,3 (2009): 186-93.
Wolfe, Robert R. "Branched-chain amino acids and muscle protein synthesis in humans: myth or reality?." Journal of the International Society of Sports Nutrition vol. 14 30. 22 Aug. 2017, doi:10.1186/s12970-017-0184-9
Zhang, Shihai, et al. "Novel metabolic and physiological functions of branched-chain amino acids: a review." Journal of animal science and biotechnology vol. 8 10. 23 Jan. 2017, doi:10.1186/s40104-016-0139-z