Muscle Memory: Back and Sciatica Pain
The lower back core muscles initiate and control movement and posture. Total body movements start at the pelvis and are carried out by the low back and abdominal muscles. These core muscles provide control and stability when moving. When the body is not moving, standing and sitting posture habits (healthy and unhealthy) develop based on how an individual controls/holds their pelvis posture. The lower back muscles are in constant demand for performing repetitive motions or forceful actions. The muscles become chronically tight and sore,  joints and nerves get compressed, and bones and connective tissue stay in a stressed state, causing intense pain and damage to the body's structure. These problems can result from muscle memory, the nervous system's operating procedure to make movements automatic.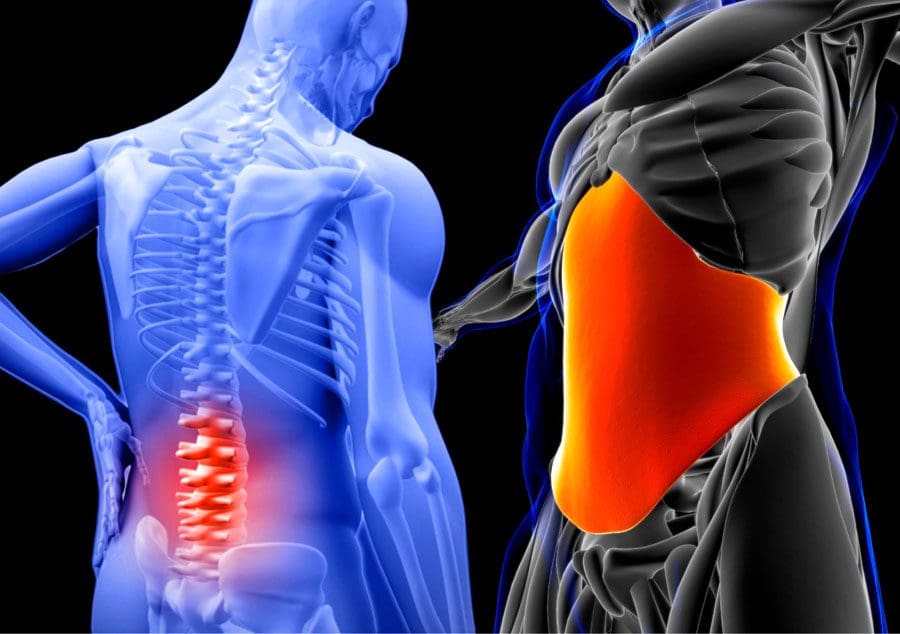 Muscle Memory
The nervous system controls the movement and contraction in the muscles and constantly reinforces and learns new movement patterns to become more efficient through muscle memory. However, this learning process allows for the development of healthy muscle habits and unhealthy muscular habits. An example is sitting using a slouching posture. The nervous system will store that posture data and subconsciously contract the abdominal and pectoral muscles, so the slouched posture takes over. Because of the continual usage and compromised postures, various muscles start to tighten up. Individuals are typically not aware of the gradual tightening until stiffness, soreness, and pain sets in. Tight muscles pull the skeleton in awkward ways that cause body misalignments, causing:
Posture problems
Limited movement
Idiopathic scoliosis
Joint degeneration
Nerve impingement – sciatica
Individuals develop unique muscle patterns and tension levels throughout the body due to repetitive daily activities, stress responses, injuries sustained, and physical activities. Muscle memory issues can contribute to chronic back pain and sciatica. Unhealthy muscle memory causes the muscles not to return to their natural state but to the awkward position and makes that the natural state. Healthy muscle memory leads to instant reflexes that make movements smooth and effortless.
Chiropractic will relieve back and sciatica pain by inducing deep muscle relaxation that releases endorphins. The soreness and tension will be massaged, and mechanical decompression if necessary. Massage and stretching will help retrain muscle and movement memory, along with exercises to reinforce the retraining.
---
Spinal Decompression Therapy
---
References
Campbell, James N, and Richard A Meyer. "Mechanisms of neuropathic pain." Neuron vol. 52,1 (2006): 77-92. doi:10.1016/j.neuron.2006.09.021
Wilder, David G et al. "Effect of spinal manipulation on sensorimotor functions in back pain patients: study protocol for a randomized controlled trial." Trials vol. 12 161. 28 Jun. 2011, doi:10.1186/1745-6215-12-161