De-Stress: Injury Medical Chiropractic Fitness Clinic
Stress and anxiety treatments can include a range of therapies, including talking therapy, meditation techniques, and medication. Chiropractic care, adjustments, and massage are also used as a treatment plan to de-stress. Whether diagnosed with an anxiety disorder or experiencing intense stress, chiropractic functional medicine can address the physical symptoms to rebalance the mind and body.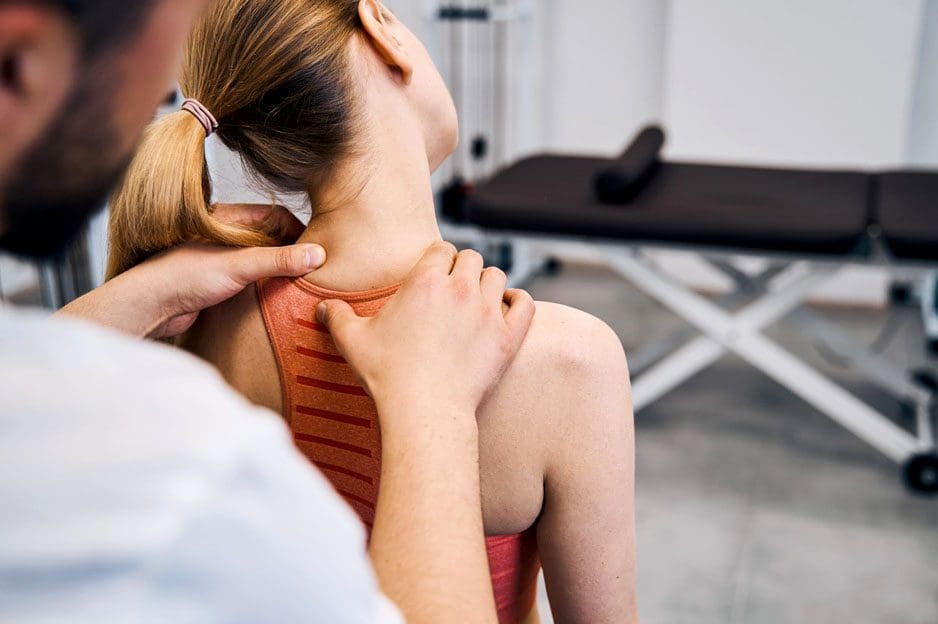 De-Stress
Physical and mental health are connected. Stress and anxiety can cause tension, fatigue, headaches, and aches and pains. It can make sleeping and/or relaxing difficult, affecting mental and physical health. Signs of stress include:
Blood sugar level changes
Every day or almost every day, tension headaches
Teeth grinding
Backaches
Muscle tension
Digestive problems
Skin irritation
Hair loss
Heart issues
The spine is the conduit for the sympathetic and parasympathetic nervous systems.
The sympathetic nervous system activates when the brain thinks sudden action or important stressful decisions needs to be taken.
The fight or flight response speeds up the heart rate and releases adrenaline.
The parasympathetic system deactivates the fight or flight response, calming the body into a more relaxed state.
Problems arise when the sympathetic nervous system gets activated repeatedly, causing the fight or flight system to remain semi-active. This can come from long commutes, traffic jams, loud music, deadlines, sports practice, rehearsals, etc. The parasympathetic nervous system never gets a chance to activate and settle the mind and body. The result is constantly feeling stressed and agitated.
Chiropractic Care
Chiropractic care to de-stress decreases stress hormones and releases feel-good hormones like oxytocin, dopamine, and serotonin, which allow healing and help the body relax. Chiropractic adjustments let the brain know it's time to activate the parasympathetic nervous system and ease down. Chiropractic helps by:
Relieving Muscle Tension
When the body is under stress, the muscles tense up, causing discomfort, aches, and pains.
The continued stress can lead to health issues, panic attacks, anxiety disorders, and depression.
Chiropractic relieves tension restoring the body to its natural balance.
Restoring Body Function
When stress activates, it can cause body dysfunction.
Chiropractic can help effectively restore bodily functions.
Adjustments and massage rebalance blood circulation and energy flow, allowing clear nervous system transmission.
Lowering Blood Pressure
Chiropractic care has shown positive results in lowering blood pressure.
Improving Quality Sleep
Chiropractic care improves sleep patterns by correcting spinal misalignments.
Increasing Relaxation
Chiropractic adjustments can release and relax muscle activity, allowing the body to relax and de-stress completely.
---
Health Voice
---
References
Jamison, J R. "Stress management: an exploratory study of chiropractic patients." Journal of manipulative and physiological therapeutics vol. 23,1 (2000): 32-6. doi:10.1016/s0161-4754(00)90111-8
Kültür, Turgut, et al. "Evaluation of the effect of chiropractic manipulative treatment on oxidative stress in sacroiliac joint dysfunction." Turkish journal of physical medicine and rehabilitation vol. 66,2 176-183. 18 May. 2020, doi:10.5606/tftrd.2020.3301
Mariotti, Agnese. "The effects of chronic stress on health: new insights into the molecular mechanisms of brain-body communication." Future science OA vol. 1,3 FSO23. 1 Nov. 2015, doi:10.4155/fso.15.21
www.nimh.nih.gov/health/publications/so-stressed-out-fact-sheet
Stefanaki, Charikleia, et al. "Chronic stress, and body composition disorders: implications for health and disease." Hormones (Athens, Greece) vol. 17,1 (2018): 33-43. doi:10.1007/s42000-018-0023-7
Yaribeygi, Habib et al. "The impact of stress on body function: A review." EXCLI journal vol. 16 1057-1072. 21 Jul. 2017, doi:10.17179/excli2017-480