Cue Sports Injuries: EP's Chiropractic Functional Fitness Team
Cue sports use a cue stick to strike billiard balls off and around a pool or equivalent table. The most common game is pool. Although these are not contact sports, various musculoskeletal injuries can manifest. Therefore, it is recommended to know the common injuries so that they can be self-treated or treatment can be sought before the condition worsens. Injury Medical Chiropractic and Functional Medicine Clinic can relieve symptoms, rehabilitate the body, and restore mobility and function.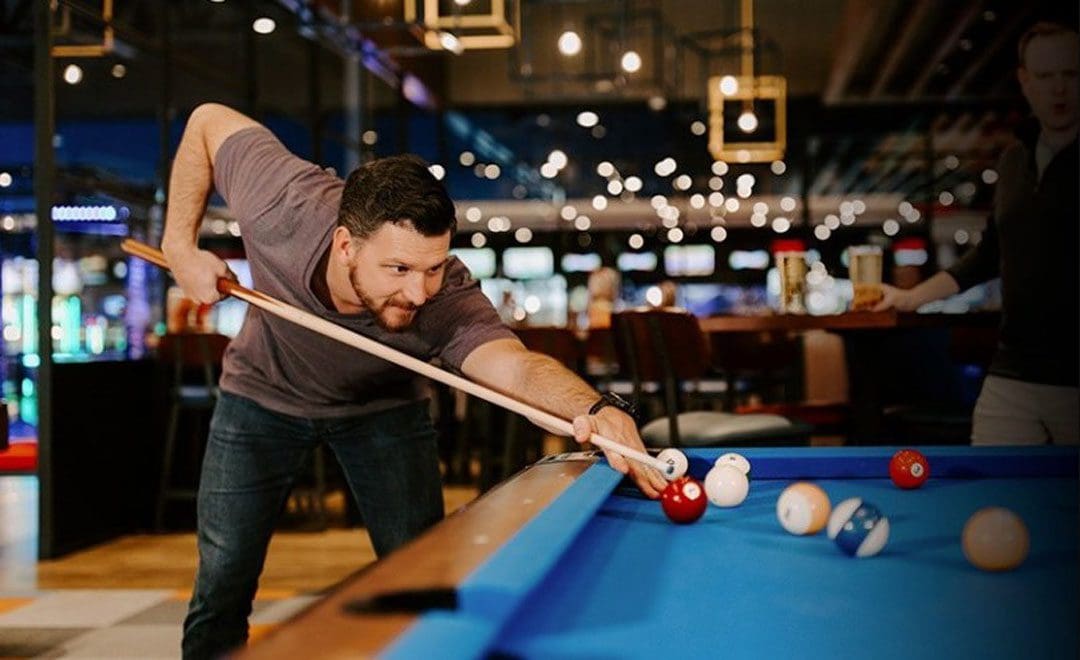 Cue Sports Injuries
Sports medicine doctors say cue sports players suffer from sprains, strains, and fractures, among other injuries. Cue sports players are constantly:
Bending
Reaching
Twisting
Stretching their arms
Using their hands and wrists
Performing these constant movements and motions for extended periods increases the risk of sustaining injuries. Common symptoms include:
Inflammation
Warmth or heat in affected areas
Swelling
Tightness in the affected areas
Pain
Decreased range of motion
Injuries
Back and Waist
The posturing can cause individuals to tense their muscles, increasing the likelihood of injury. With all the bending, waist and back injuries are common. Back issues include:
Pinched nerves
Sciatica
Sprains
Strains
Herniated discs
Individuals with existing spine conditions or osteoarthritis have an increased risk of injury.
Shoulder, Arm, Wrist, Hand, and Finger
The shoulders, hands, wrists, and fingers are in constant use.
This can lead to overuse injuries affecting the muscles, tendons, ligaments, nerves, and bones.
Consistent stress can lead to sprains, strains, or bursitis.
Tendonitis
Tendonitis occurs when too much pressure is applied, causing tendons to inflame.
This could lead to swelling and pain and could lead to long-term damage.
Foot and Ankle
The feet can slip when stretching too far while setting up and taking a shot.
This injury usually happens when trying to balance on one foot.
Slipping can lead to a sprained ankle or something worse, like a torn ligament or fractured foot.
Chiropractic Care
Chiropractic adjustments combined with massage therapy and functional medicine can treat these injuries and conditions, relieving symptoms and restoring mobility and function. When the tendons, muscles, ligaments, and bones are properly aligned, recovery and rehabilitation progress faster. A chiropractor will also recommend stretching and exercise programs to help maintain the adjustments and prevent injuries.
---
Physical Therapy and Exercises
---
References
Garner, Michael J et al. "Chiropractic care of musculoskeletal disorders in a unique population within Canadian community health centers." Journal of manipulative and physiological therapeutics vol. 30,3 (2007): 165-70. doi:10.1016/j.jmpt.2007.01.009
Hestbaek, Lise, and Mette Jensen Stochkendahl. "The evidence base for chiropractic treatment of musculoskeletal conditions in children and adolescents: The emperor's new suit?." Chiropractic & osteopathy vol. 18 15. 2 Jun. 2010, doi:10.1186/1746-1340-18-15
Orloff, A S, and D Resnick. "Fatigue fracture of the distal part of the radius in a pool player." Injury vol. 17,6 (1986): 418-9. doi:10.1016/0020-1383(86)90088-4