Cheerleading Conditioning Chiropractic Rehab
Cheerleading and the physically intensive gymnastics and acrobatics put participants' body's/musculoskeletal systems at an increased risk of injury. A wrong move or falling at the wrong angle can cause permanent damage. Cheerleaders must follow a balanced diet and maintain physical fitness, strength, endurance, and flexibility to be successful cheerleaders. Cheerleading conditioning builds the musculature and spinal strength to decrease the risk and prevent injury.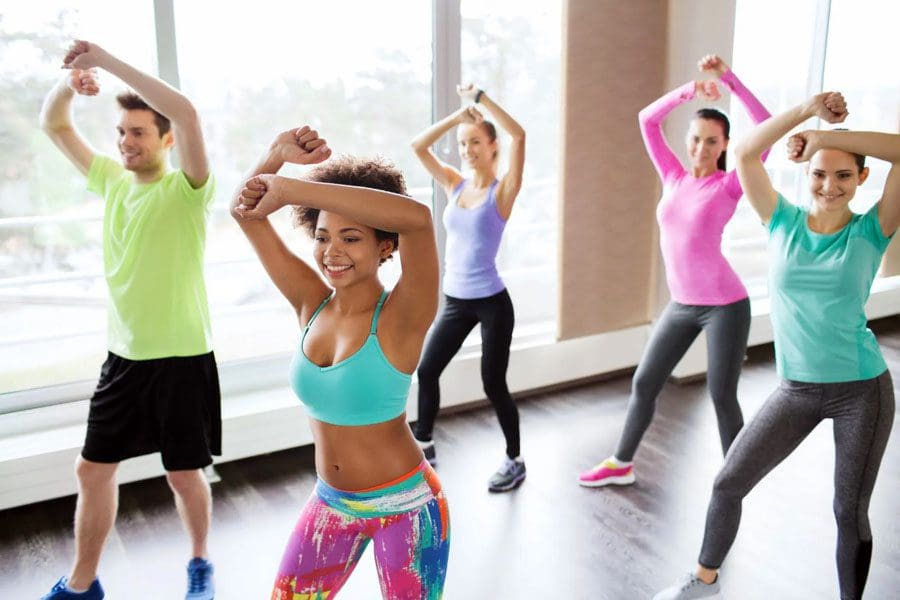 Cheerleading Conditioning
Cheerleaders must have a solid musculoskeletal system to ensure their safety and the safety of their squads. Workouts include cardio, strength training, and flexibility exercises.
Warming Up
Before any workout, the muscles need to be warmed up.
Spend five minutes jumping rope, running in place, jogging on a treadmill, or doing any mild activity to raise the heart rate.
After the muscles are warmed up, stretch all major muscle groups.
Cardio
Strength Training
Performing partner lifts, pyramids, and basket tosses calls for strong muscles.
Focus on the shoulders, arms, back, core, and legs.
Strength training workouts can be done with exercise equipment or body weight.
Bodyweight workouts include pushups, situps, partner leg lifts, squats, and lunges.
Perform 10 to 12 repetitions each, working up to 75 – 100 reps.
Flexibility
Cheerleading conditioning focuses on the hamstrings, quads, glutes, abdominals, chest, shoulders, back, and pectorals.
Yoga, Pilates, or regular stretching at home will increase flexibility.
Incorporate stretches that focus on the major muscle groups.
Stretch at the end of the workout.
Balance Training
Balance is essential.
This is where yoga can improve balance.
Try tree pose by standing on the right foot, and the left leg bent on the right knee.
The left thigh should be parallel to the ground.
Raise arms overhead and make a V motion keeping the abdominal muscles pulled in tight.
Balance for up to one minute.
Switch to the other foot.
Once balance is mastered on the ground, try balancing on a cushion to add instability.
Repeat three to five times on each foot.
Common Injuries
Common injuries include:
Hand and finger injuries.
Ligament sprains in the knees and ankles.
Muscle strains in the hip, low back, and legs.
Overuse injuries
Cheerleading is becoming a year-round sport.
Starting with tryouts during spring.
Teams may hold or go to organized summer cheerleading camps to learn new skills, improve skill sets, and create routines for competition.
Continuous training and competitions increase the chance of overuse injuries.
The wrists, elbows, knees, and ankles can be injured by repetitive stress.
More severe injuries are:
The repetitive tumbling places significant pressure on the spine and can cause stress fractures.
Dislocation of the shoulder or elbow.
Injury Causes
Lack of arm and shoulder, foot, and ankle strength.
Little to no core and abdominal strength.
Flexibility problems.
Improper conditioning.
Unhealthy diet.
Performing skills that are advanced for the cheerleader's current level.
Chiropractic Enhancement
Chiropractic care can treat injuries and strengthen the body's musculoskeletal system to prevent injuries. Chiropractic's goal is optimal body performance by redistributing blood circulation, nerve energy flow, correct muscle positioning, and skeletal alignment. Many cheerleading teams are incorporating chiropractic. Injury Medical Chiropractic and Functional Medicine Clinic also specializes in sports medicine rehabilitation, strength training, nutrition, and health coaching.
---
Cheerleading Strength Training Workout
---
References
Boden, Barry P, and Christopher G Jarvis. "Spinal injuries in sports." Neurologic clinics vol. 26,1 (2008): 63-78; viii. doi:10.1016/j.ncl.2007.12.005
Miners, Andrew L. "Chiropractic treatment and the enhancement of sport performance: a narrative literature review." The Journal of the Canadian Chiropractic Association vol. 54,4 (2010): 210-21.
Mueller, Frederick O. "Cheerleading injuries and safety." Journal of athletic training vol. 44,6 (2009): 565-6. doi:10.4085/1062-6050-44.6.565
Pang, Yanbin, et al. "Premature exhaustion of mesenchymal stromal cells from myelodysplastic syndrome patients." American journal of translational research vol. 9,7 3462-3468. 15 Jul. 2017
Wan, Jing-Jing, et al. "Muscle fatigue: general understanding and treatment." Experimental & molecular medicine vol. 49,10 e384. 6 Oct. 2017, doi:10.1038/emm.2017.194