Kidney Detox: Chiropractic Functional Fitness Clinic
Maintaining kidney health is important to the body's overall health and well-being. The kidneys are fist-sized organs located beneath the rib cage on both sides of the spine. A kidney detox maintains health allowing the body to filter and expel waste properly and produce hormones to help the body function at its full potential.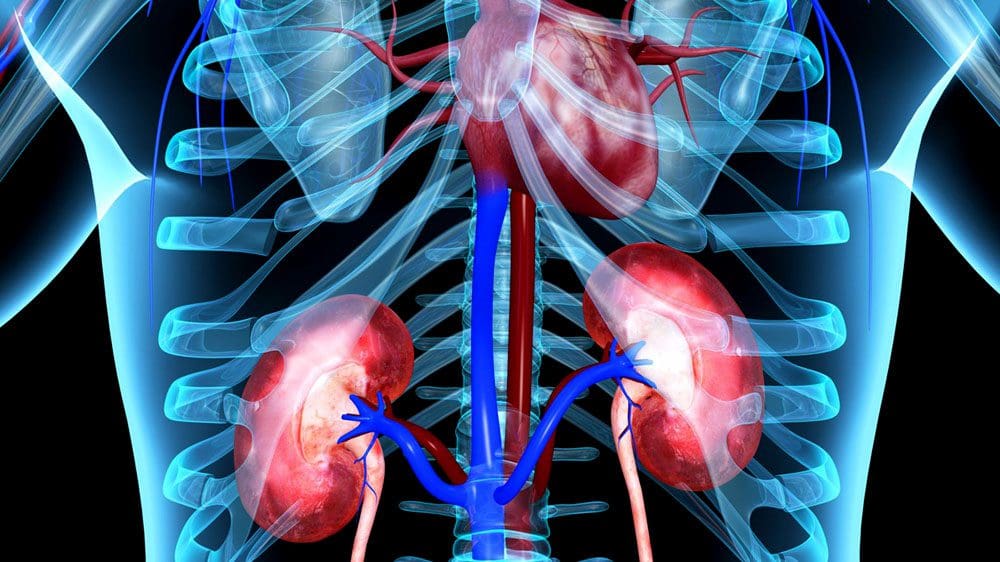 Kidney Health
The kidneys perform several functions that include:
Filters and cleanses out impurities from the blood.
Produces hormones that regulate blood pressure and control the production of red blood cells.
Filter's waste products stored in the bladder and expelled through urine.
Filters toxins.
Expels excess water.
Regulates pH, salt, and potassium levels.
Balances electrolytes.
Activates vitamin D to support body absorption of calcium for bone repair and regulating muscle function.
Kidney Detox
A key measure of keeping the kidneys clean and healthy is to engage in a healthy nutrition plan. Doctors recommend implementing lifestyle changes to help the kidneys filter at full capacity. Certain foods can help detox the kidneys and promote their health.
Pumpkin seeds
Pumpkin seeds can help prevent the accumulation of uric acid, one of the compounds that cause kidney stones.
Grapes
These fruits contain a compound called resveratrol to reduce kidney inflammation.
Lemons
Lemons help with digestion.
They have vitamin C, which enhances the immune system and supports white blood cells to fight infections.
Citrate binds with calcium in the urine to stop the growth of calcium crystals, preventing kidney stones.
Carrots
Carrots have beta-carotene, alpha-carotene, and vitamin A.
Antioxidants for inflammation.
Ginger
Ginger can help in the dissolving process of kidney stones and prevents them from reforming.
Beets
Improves blood circulation to the kidneys.
Celery
Celery has alkaline and diuretic properties to help expel excess fluids.
It has coumarins which can help to increase vascular flow.
It is rich in vitamins D, C, and K.
Apples
Apples contain fiber to unclog the arteries, specifically the kidney arteries will improve filtration.
Maintain Hydration
The human body is almost 60 percent water, with every organ requiring water.
The kidneys (body filtration system) require water to secrete urine.
Urine is the primary waste product that allows the body to eliminate unwanted and unnecessary substances.
Low water intake means low urine volume.
Low urine output can lead to kidney dysfunction, like kidney stones.
Maintaining the body's hydration is crucial so the kidneys can thoroughly flush out excess waste materials.
The recommended daily intake of fluids is around 3.7 liters a day for men and 2.7 liters a day for women.
Functional Medicine
This is an example of a two-day kidney cleanse to help strengthen the kidneys and detoxify the body.
Day 1
Breakfast
Smoothie made with:
8 ounces of fresh lemon, ginger, and beet juice
1/4 cup of sweetened dried cranberries
Lunch
Smoothie made with:
1 cup almond milk
1/2 cup tofu
1/2 cup spinach
1/4 cup berries
1/2 apple
Two tablespoons of pumpkin seeds
Dinner
Large mixed-greens salad
4 ounces of lean protein – chicken, fish, or tofu
Top with 1/2 cup of grapes
1/4 cup peanuts
Day 2
Breakfast
Smoothie made with:
1 cup soy milk
One frozen banana
1/2 cup spinach
1/2 cup blueberries
One teaspoon spirulina
Lunch
A bowl of:
1 cup orzo rice
1 cup fresh fruit
Two tablespoons of pumpkin seeds
Dinner
Large mixed-greens salad
4 ounces of lean protein – chicken, fish, or tofu
Top with 1/2 cup of cooked barley
Add fresh lemon juice
4 ounces each of unsweetened cherry juice and orange juice
Consult a healthcare provider, nutritionist, or dietitian to ensure it is safe.
---
Dietary Prescription
---
References
Chen, Teresa K et al. "Chronic Kidney Disease Diagnosis and Management: A Review." JAMA vol. 322,13 (2019): 1294-1304. doi:10.1001/jama.2019.14745
Den Hartogh, Danja J, and Evangelia Tsiani. "Health Benefits of Resveratrol in Kidney Disease: Evidence from In Vitro and In Vivo Studies." Nutrients vol. 11,7 1624. 17 Jul. 2019, doi:10.3390/nu11071624
nap.nationalacademies.org/read/10925/chapter/6
Pizzorno, Joseph. "The Kidney Dysfunction Epidemic, Part 1: Causes." Integrative medicine (Encinitas, Calif.) vol. 14,6 (2015): 8-13.
Saldanha, Juliana F et al. "Resveratrol: why is it a promising therapy for chronic kidney disease patients?." Oxidative medicine and cellular longevity vol. 2013 (2013): 963217. doi:10.1155/2013/963217
Tack, Ivan MD, Ph.D. Effects of Water Consumption on Kidney Function and Excretion. Nutrition Today: November 2010 – Volume 45 – Issue 6 – p S37-S40
doi: 10.1097/NT.0b013e3181fe4376